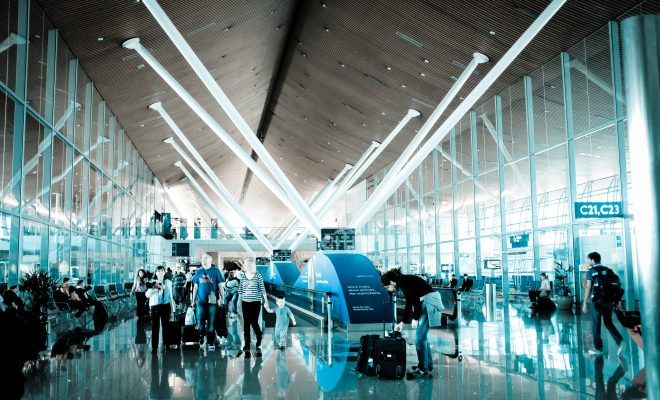 "Kuala Lumpur Airport" courtesy of Hunny Alrohaif; license: (CC BY 2.0)
Weird News
Female Suspect in Murder of Kim Jong-nam Claims She Was Part of TV Prank
By
|
An Indonesian woman, her Malaysian boyfriend, and a woman traveling with a Vietnamese passport have been arrested in Malaysia in connection with the apparent assassination of Kim Jong-un's half brother, Kim Jong-nam. According to Indonesia's national police chief Tito Karnavian, Indonesian Siti Aisyah believed she was taking part in a TV prank. Talking to reporters, Karnavian described how Aisyah and the other woman were paid to spray water in men's faces, which they were told was part of a TV comedy sketch:
Such an action was done three or four times and they were given a few dollars for it, and with the last target, Kim Jong-nam, allegedly there were dangerous materials in the sprayer. She was not aware that it was an assassination attempt by alleged foreign agents.
Suspect in Kim Jong Nam killing says she thought it was harmless practical joke, Malaysian media reports. More here: https://t.co/I2odpNUbtu pic.twitter.com/Bcp6uxW4G1

— Reuters Top News (@Reuters) February 17, 2017
Aisyah's boyfriend, 26-year-old Malaysian Muhammad Farid Bin Jalaluddin, was taken into custody to assist with the investigation. The second female suspect was captured on security footage wearing a sweater with the text "LOL" and was carrying Vietnamese identification with the name Doan Thi Huong. Her behavior seems more suspicious, as she stayed at a cheap hotel near the airport before the attack, and had a big stack of cash on her. She then switched to a second hotel where she borrowed a pair of scissors from the front desk to cut her hair. The next day, which was the day of the attack, she went out for most of the day, and then checked out and switched to a third hotel.
Although Doan also claimed she thought she was part of a TV prank, it appears that at least some investigators didn't quite buy it. One Malaysian investigator who spoke to Reuters on the condition of anonymity said: "If you ask me, do her movements indicate that she was an intelligence operative, then I would say yes," he said.
Vietnamese woman with 'LOL' shirt stayed in cheap hotels, carried wad of cash and cut her hair a day before attack,https://t.co/Eh1ZvbvkDm

— Eddie Du (@Edourdoo) February 17, 2017
Kim was on his way to take a flight from Malaysia to Macau, where his family lives, when he was attacked on Monday. The details surrounding his death are still very unclear and at first reports claimed he was attacked with poison needles. Malaysian authorities have conducted an autopsy but have not released any information. The authorities say that they will not release his body to North Korea unless they get a DNA sample from a next of kin so they can make a positive identification. North Korea has so far refused to comply with that request, and North Korean officials have said that they will not accept the autopsy results because they had no witnesses present. And so far, no one from Kim's family has claimed his body.