Image courtesy of [Metro Centric via Flickr]
Weird News
Grandma Fends Off Armed Intruder in Dallas
By
|
In Dallas, Texas an 89-year-old woman helped stop a criminal on a violent streak when he tried to invade her home with a knife. Mili Carter, the grandmother who was at home alone with her two dogs at the time, responded quickly and slyly to the situation, which ended in the arrest of a local criminal and a pretty hilarious lesson.
Carter was sitting alone in her Dallas apartment when the intruder knocked on her back door, yelling for help. When she went to open the door, she was shocked to find a man–later identified as Maxxim Elliot Bedford–with a knife, forcing her to let him inside. Once in her apartment, he tried to drag her into the laundry room in order to get a change of clothes and to hide from the police who were looking for him after an alleged break-in. Instead, Carter ran the other way and called 911 once she was safely outside.
Bedford was a known criminal in the area and had tried (and failed) to steal three cars the day before this break-in occurred. After two failed carjacking attempts, he was stopped in his tracks by a man with a gun–who was not happy to see his car being stolen–on his third try.
In fact, the reason he had demanded to be let into Carter's apartment was so that he could escape the police after allegedly burglarizing a nearby apartment. Unfortunately for Bedford, he was no match for Mili Carter's quick wits and brave attitude. After spending two and a half hours locked in Carter's bathroom, the police finally broke down the door to find Bedford inside with a hair straightener, instead of the gun he claimed to have had.
The most amazing thing about this entire scenario was Carter's response to the stressful situation. She remained calm and in control and when WFAA News 8 asked about the whole ordeal and how she managed to stay calm, she replied, "I reared three boys and four daughters. You don't show fear." Better yet, when asked to comment on the experience overall Carter had this to say: "I've lived this long. How do you think I got there? Not by being a wimp."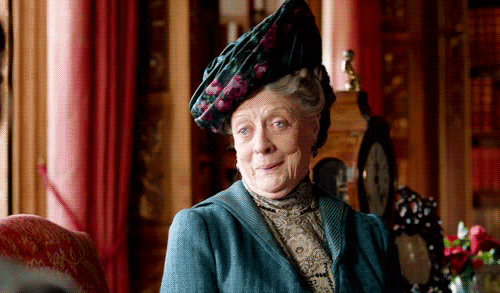 The moral of the story? Don't be a wimp in the face of danger. It's not that often you find such a cool, calm, and collected grandma in a situation like that. You go Mili!