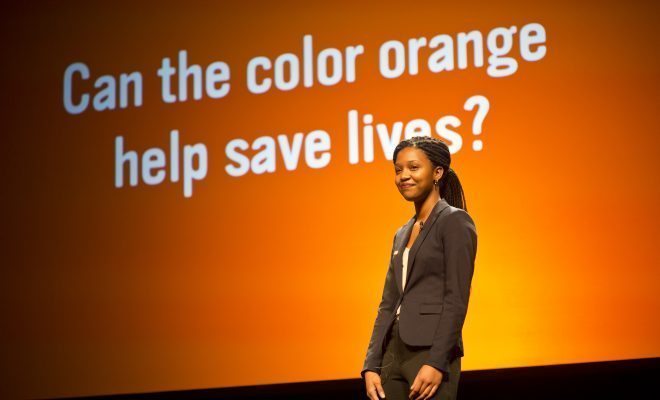 Image courtesy of [PopTech via Flickr]
Technology
#WearOrange Brings Attention to Gun Violence in America
By
|
Major organizations, public figures, and social media users called on everyone to #WearOrange on Thursday, as part of a campaign to create awareness about gun violence. The campaign was created by the Everytown for Gun Safety Support Fund, which declared on the campaign's official site that the color orange was chosen because it "symbolizes the value of human life" and "hunters wear orange in the woods to protect themselves and others."
June 2 is official National Gun Violence Awareness Day. This year, it immediately followed Wednesday's murder-suicide incident at UCLA, which led to the death of a professor and forced the campus on lockdown during one of its busiest times of the year.
Here's a sampling of some of the responses on social media:
We cannot accept our level of gun violence as the new normal. We must take action to prevent this from happening again & again. #WearOrange

— President Obama (@POTUS) June 2, 2016
These gals are down for the cause #WearOrange @Everytown pic.twitter.com/osycQmyAUo

— Amy Schumer (@amyschumer) June 2, 2016
Trying to force a smile as I do this today. We are all Bruins! https://t.co/cmWiGKg9BT #WearOrange pic.twitter.com/ei2Q70JR6S

— Perez (@ThePerezHilton) June 2, 2016
The noise around gun violence is loud. Orange is louder. Join me today and #WearOrange. pic.twitter.com/DRuiikzrgm

— Mike Bloomberg (@MikeBloomberg) June 2, 2016
It's gun violence awareness day #wearorange 🚫🔫 pic.twitter.com/FpK8Ninueb

— Kim Kardashian West (@KimKardashian) June 2, 2016
Comedy Central posted a clip from "Inside Amy Schumer" that provided a humorous look at the absurdities surrounding U.S. gun laws:
Spreading awareness the only way we know how. #WearOrange https://t.co/Gi2DvzGwpXhttps://t.co/BiAF42yn2x

— Comedy Central (@ComedyCentral) June 2, 2016
But this campaign expanded well beyond simple wardrobe choice: #WearOrange events were held around the country to bring people together in solidarity for the cause.
With 372 mass shootings in 2015, this campaign has never felt more timely and necessary.