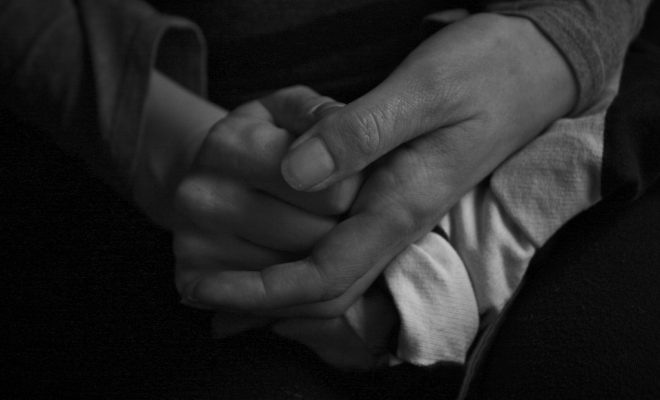 Image courtesy of Adrian Cockle; License: (CC BY 2.0)
Society and Culture
San Bernardino Shooting Puts Domestic Violence in the Spotlight
By
|
Cedric Anderson's fatal shooting of his estranged wife, Karen Smith, and one of her students in a San Bernardino elementary school on Monday sparked discussions about domestic violence. While assumptions were made about the shooting when it first broke–namely that it could have been a terror attack–it was quickly revealed to be an act of domestic violence. This raises the question: why isn't domestic violence as heavily covered by the media as terrorism?
Why, exactly, doesn't violence against women cause the same type of public outrage? There are plenty of theories–including traditional male dominance over women, and the historical viewpoint that a woman is a man's possession–that could lead to the downplaying of domestic violence. But it's incredibly dangerous–according to mental health experts, most murder-suicides are committed by men killing their female partner and then themselves. And in 90 percent of murder-suicides, guns are the preferred method.
Domestic violence has in some cases proven to be a warning sign and precursor for a mass shooting. That was the case with Omar Mateen and the nightclub shooting in Orlando last year, Robert Lewis Dear who was the alleged gunman at the Planned Parenthood shooting in 2015, John Houster who killed nine people at a Louisiana movie theater in 2014, and many others. According to an analysis by Everytown for Gun Safety, 54 percent of all mass-shootings involved a current or former partner or family member.
Her name was Karen Smith & she was shot by her estranged husband in front of her students. We need to talk about guns and domestic violence. pic.twitter.com/3uWiibMwBb

— UltraViolet (@UltraViolet) April 11, 2017
And Anderson was not a first-time offender. He had a history of domestic violence against previous girlfriends, stretching back three decades. He also had a history of threatening gun violence, and had been charged with assault, battery, disturbing the peace, and brandishing a firearm in Los Angeles in 2013. But he was still allowed to own a gun.
According to Susan Sorenson, who studies domestic violence and guns at the University of Pennsylvania, there isn't any research available on whether some men use domestic violence against their partner as a preparation for a mass shooting, but she said it's certainly an intriguing theory. "Men who are violent toward their female partners often are violent guys in general–that might be the issue," she said.
According to data from the FBI, at least 6,875 people were fatally shot by their romantic partner from 2006 to 2014. Eighty percent of those victims were women. That means that every 16 hours, an American woman is fatally shot by a partner or a former partner. There is a law called the Lautenberg Amendment that prohibits people convicted of domestic violence from owning a gun–but that only applies if the couple is married, has been married, or if they have a child together. Anderson was in no way prohibited from owning guns, as Smith was the only woman he ever married and she never reported him to the authorities.
"an estimated 50 women a month are shot to death in the US by former or current partners" https://t.co/ZPSXDjoCAu

— Mona Eltahawy (@monaeltahawy) April 12, 2017
This creates what is sometimes called the "boyfriend loophole," where partners who have never been married to their victims are free to own firearms even after being convicted of domestic violence. It doesn't stop anyone from illegally obtaining a weapon, or from buying one privately or over the internet. Domestic violence happens every single day, but it seems like it's often taken for granted as something that "just happens."
The U.S. has a rate of gun violence that is nowhere close to the rates of other developed countries. According to data from the United Nations, the U.S. has almost six times the gun murder rate of Canada, seven times Sweden's, and a whopping 16 times Germany's.
It's hard to say whether change is forthcoming. But Shannon Watts, founder of Moms Demand Action for Gun Sense in America, said that advocates for stricter gun control are working to tighten domestic violence gun laws on the state level throughout the country. And since 2013, 22 states have passed bills restricting access to guns for perpetrators of domestic violence.
"This is an issue that red and blue lawmakers can agree on: domestic abusers shouldn't have guns," she said. "All countries have domestic violence. The difference is that we arm our abusers." All available research agrees with this–more gun ownership leads to more gun violence. If a domestic abuser has access to a gun, violence is more than three times more likely to turn deadly. And until lawmakers realize this and significantly tighten gun laws, more shootings will happen and people will keep becoming desensitized.