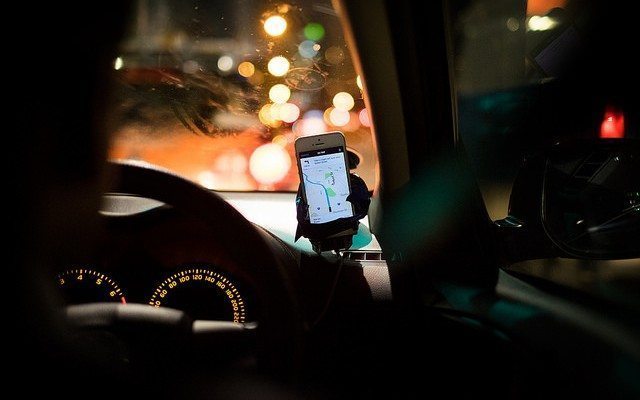 "uber" courtesy of [www.noeltock.com/noeltock via Flickr]
Technology
Uber Agrees to $100 Million Settlement With Drivers
By
|
Uber recently reached a settlement with its drivers in California and Massachusetts in two lawsuits that could have derailed the company's entire business model. While both sides gave important concessions in the settlement, Uber maintains the ability to classify its drivers as independent contractors in both states, a win that will prevent the company's costs from skyrocketing.
If approved by a district court judge, the settlement will resolve two class action lawsuits against Uber that originated in California and Massachusetts. Drivers will remain independent contractors and Uber has agreed to pay the plaintiffs $84 million with an additional $16 million contingent upon the company going public and increasing significantly in value.
If Uber drivers were granted employee status, Uber would have been required to pay minimum wage, reimburse expenses, provide health benefits, and pay the employer portion of social security. A report from the National Employment Law Project estimates that classifying workers as contractors can save companies as much as 30 percent on payroll and related taxes and can significantly reduce the amount they are paid.
The settlement will also require Uber to change its driver deactivation policies. The issued a deactivation policy explaining what factors can lead to deactivation and will provide additional information to drivers in Massachusetts and California about their rating and how it compares to other drivers. With the settlement, Uber agreed to create and help fund a drivers association that will meet quarterly and function somewhat like a union. Drivers will also be allowed to put up signs asking riders for tips.
However, the court's approval of the settlement is not guaranteed. In fact, a similar settlement involving the company's competitor, Lyft, was recently rejected by a judge. That settlement was rejected because the proposed amount, $12.25 million, was based on an outdated expense reimbursement estimate. The judge argued that the settlement would need to increase significantly to meet estimates from more recent data. Underlying that case are similar questions: should drivers be considered employees and are they entitled to reimbursements?
Overall, the recent settlement appears to be a large victory for Uber. The company was valued at $62.5 billion in December, making the $100 million settlement relatively manageable in the context of the company's size. Uber will also continue to keep its costs remarkably low as it continues to classify its drivers as independent contractors. Drivers will get some important concessions from the company and Uber is openly acknowledging that it needs to evolve in the way it manages its drivers as the company grows.
In a blog post after the settlement was reached, Uber CEO and Co-Founder Travis Kalanick wrote,
Six years ago when Uber first started in San Francisco, it was easy to communicate with the handful of drivers using the app. Austin Geidt, who ran marketing, called each one regularly to get their feedback and make sure things were working well. It was clear from those early conversations that drivers really valued the freedom Uber offered.
Kalanick also notes that the company now has over 450,000 drivers using the app each month. Given the dramatic increase in the company's size, it is seeking to improve the way it receives and responds to feedback from drivers while clarifying its deactivation policies.
Despite the settlement, many questions remain about worker classification for so-called "gig economy" jobs. The settlement resolves a dispute between drivers in the two states, but it doesn't answer the question altogether. Moreover, a settlement will not leave a precedent in the way a decision from a federal judge would. Regulators also retain the ability to change classification standards, which would have a dramatic impact on these businesses.