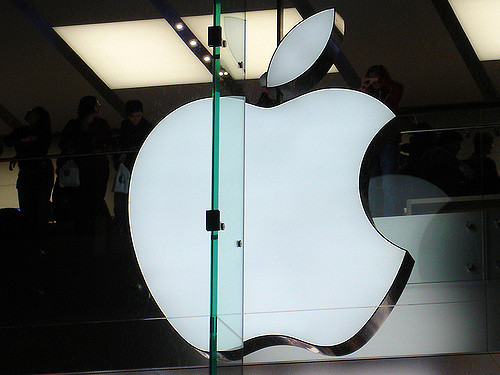 Apple Inc. Courtesy of Marco Paköeningrat License: (CC BY-SA 2.0)
Technology
Technology Companies Rally Against Immigration Ban
By
|
Leaders of tech giants are finding ways to oppose President Donald Trump's ban on immigrants from Muslim-majority countries, which could hurt their employees and potential new hires.
Apple CEO Tim Cook said he would consider taking legal action against the order, while the heads of other companies have pledged millions of dollars to the American Civil Liberties Union (ACLU).
According to the Wall Street Journal, the ban affects hundreds of Apple employees. Cook told the Journal:
More than any country in the world, this country is strong because of our immigrant background and our capacity and ability as people to welcome people from all kinds of  backgrounds. That's what makes us special. We ought to pause and really think deeply through that.
On January 27, Trump signed the executive order blocking citizens of Iran, Iraq, Libya, Somalia, Sudan, and Syria from entering the United States for at least 90 days (though the ban could be expanded), citing concerns over foreign terrorism. The measure also prevents refugees from being admitted into the country for four months.
While Cook has not specified exactly what type of action Apple would take, Amazon's CEO Jeff Bezos has already taken to court to condemn the ban. The company submitted a sworn statement supporting the Washington state attorney general, who filed a lawsuit against Trump's order. Amazon employs nearly 50 people born in one of the seven countries, and is currently offering jobs to non-U.S. citizens, some of whom were born in Iran.
Meanwhile, Twitter's CEO Jack Dorsey and Chairman Omid Kordestani plan to donate $1.59 million to the ACLU, respectively matching $530,000 that Twitter employees raised for the organization.
The Executive Order's humanitarian and economic impact is real and upsetting. We benefit from what refugees and immigrants bring to the U.S. https://t.co/HdwVGzIECt

— jack (@jack) January 28, 2017
The ACLU sued Trump on January 28 on behalf of two men from Iraq – one of whom is a former engineer and interpreter for the U.S. government – who were detained at JFK International Airport in New York.
The taxi service app Lyft announced support for the ACLU as well, promising to donate $1 million over the next four years. Lyft's primary competitor, Uber, faced backlash when it continued to pick up passengers from JFK during protests – which some saw as a move to profit from the situation. Uber responded to the complaints by calling the ban "unjust" and setting up a $3 million legal defense fund for its drivers impacted by the ban.
3/ We are donating $1,000,000 over the next four years to the ACLU to defend our constitution. https://t.co/0umGOlkhSx

— logangreen (@logangreen) January 29, 2017
Google cofounder Sergey Brin at SFO protest: "I'm here because I'm a refugee." (Photo from Matt Kang/Forbes) pic.twitter.com/GwhsSwDPLT

— Ryan Mac (@RMac18) January 29, 2017
The blanket entry ban on citizens from certain primarily Muslim countries is not the best way to address the country's challenges

— Elon Musk (@elonmusk) January 29, 2017
Executives and founders of companies like Facebook, Google, Microsoft, and Tesla have also released statements criticizing the order.