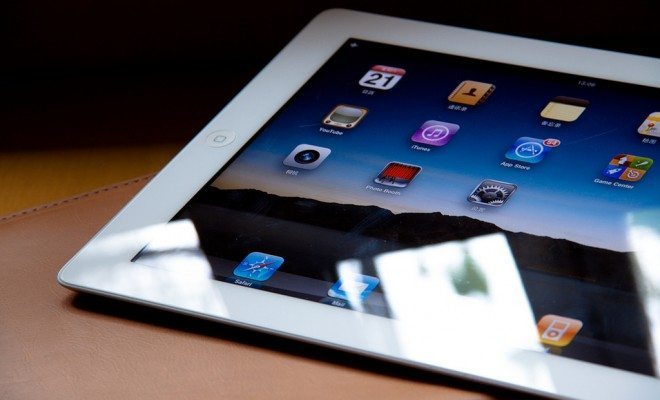 Technology
Tablets in the Workplace: Should Microsoft be Afraid of Apple?
By
|
Exciting news is coming from the Apple camp. In an attempt to move into the business enterprise market,  Apple has announced it will team up with International Business Machines Corp. (IBM) to create business apps for iPads and iPhones. It's no secret that Microsoft has cornered the enterprise market for decades, representing as much as 92 percent of it; however, with Microsoft's successful efforts to transform its devices and services with the release of the Surface RT and Surface Pro tablets, we shouldn't be surprised that Apple wants to move in on the enterprise turf. As an owner of a Surface Pro and an iPhone, all I can say is that I'm excited to see the innovation that comes out of this new competition.
The folks at Microsoft have to be a little nervous. Apple has a huge following of dedicated consumers who are all too eager to get their hands on the next new device and software developed by the tech giant. Apple's genius really is found in its ability to cultivate repeat customers due to proprietary practices. By allowing all Apple products to connect with each other, in addition to their exclusivity as it concerns software, its following grows and customer retention remains high.  Apple is essentially the Pringles of tech devices. You don't stop after buying one, you get them all and have them communicate with each other. This level of integration is crucial. If the Apple/IBM partnership fairs well in the development of business software, there's nothing stopping companies from also purchasing Apple computers to have the complete trifecta of phone, tablet, and computer integration. If Apple users can combine their business and personal lives through the exclusive use of Apple devices, what will happen to Microsoft?
Unfortunately, I'm not an oracle and therefore can't predict how this will affect Microsoft, but I do know that the incorporation of tablets in the workplace will continue to increase over the next three years. I also know that the iPad currently makes up 91 percent of all tablet activations in the enterprise market.  An August 2013 report conducted by Forrestor Research found that by 2017 nearly one in five tablets will be purchased directly by companies. Some key reasons for the trend are better work functionality, quick accessibility to information, and the device's use for business presentations. These conveniences are only amplified by the ability to have phones integrated with tablets. Many companies are already seeing the value of tablets in the workplace and in some cases implementing BYOD (bring your own device); however, the use of personal devices does create security concerns.
Now this is where the magic happens for Apple: companies are already promoting the use of tablets. In addition, having integrated tablet and mobile devices allows for constant connection and the ability to manage multi-platforms of integrated business data.  Apple already has the device and integrated system established.  All it needs is the security, big data, and analytics capabilities that businesses want, which is why its partnership with IBM is important.  According to Apple, IBM has the world's deepest portfolio in Big Data and Analytics. Hence the beautiful marriage of IBM and Apple. This pairing will produce more than 100 industry-specific business solutions. High customer retention, an integrated system for all Apple devices, a partnership with the world's leading big data and analytics corporation. A market for tablets in the workplace could mean trouble for Microsoft's enterprise market.
Good luck to all involved, and let the innovation commence.
__
Teerah Goodrum (@AisleNotes), is a recent Graduate of Howard University with a Masters degree in Public Administration and Public Policy. Her time on Capitol Hill as a Science and Technology Legislative Assistant has given her insight into the tech community. In her spare time she enjoys visiting her favorite city, Seattle, and playing fantasy football.
Featured image courtesy of [Leon Lee via Flickr]