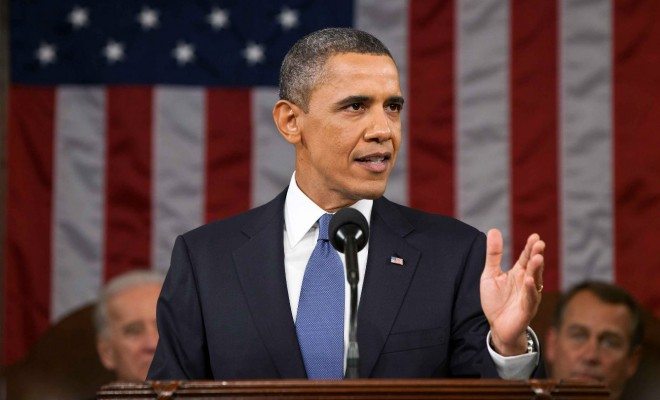 Technology
SOTU: Sizeable Opportunities in Technology Unfilled
By
|
The President's State of the Union address sounded similar to some of his previous addresses, but that's not necessarily a bad thing. I mean, who can disagree with a statement like this:
"Opportunity is who we are.  And the defining project of our generation is to restore that promise. We know where to start: the best measure of opportunity is access to a good job."  -President Obama
Yes! Access to a good job is a great measure of opportunity, but if people are unaware of the opportunities, it's hard to believe that they exist. There are thousands of openings in science, technology, engineering, and mathematics (STEM) fields with some of the largest growth found in information & technology. As of 2011, STEM jobs accounted for 20 percent of all U.S. jobs and this number is predicted to increase. Some advantages of STEM jobs are that they have median pay higher than the national average, unemployment rates lower than national average, and half the jobs in these fields do not require a four-year degree.
According to a Brookings Institute report, half of all STEM jobs are in manufacturing, health care, or construction industries, with installation, maintenance, and repair occupations constituting 12 percent of all STEM jobs. These jobs are given to workers with qualified certificates or associate's degrees, workforce training, vocational training, or community college education. These particular STEM areas are a great place to start for people who are unemployed and unable to commit to completing a four-year degree. Yes, obtaining a STEM job requires additional training and/or education, but that is the direction in which the job market has moved for nearly every field. Our options are to accept this fact, or stick our heads in the sand and see what comes of it.
"We know that the nation that goes all in on innovation today will own the global economy tomorrow. This is an edge America cannot surrender."  – President Obama
For high school and college students, I want to tell you that technology is your friend. I'm sure you're probably tweeting the link to my post and talking about it over Snapchat, but seriously, if you're not considering a professional career in IT, you should really think about it. Comparatively, the unemployment rate for tech professionals in 2013 averaged 3.5 percent while the national unemployment rate was more than double that, at 7.4 percent.
According to eWeek, 54,300 new jobs were created in 2013 in the tech consulting field. These jobs include software developers, web developers, database administrators, programmers, and more.   Also, according to the Bureau of Labor and Statistics, since July 2013, 474,800 employees voluntarily left their jobs each month. Yes you read that correctly, they voluntarily left their jobs. Some may have retired, others moved to new positions, and some could have left to start their own tech businesses. Whatever the case, they left voluntarily, and with each person that leaves, a new person has to fill that position. Between higher job turnover, and reports that companies plan to create new jobs by significant numbers,  high school and college students should investigate these upcoming opportunities. You can start by looking here at the Bureau of Labor and Statistics Occupational Outlook Handbook for Computer and IT Occupations.
"Teachers and principals in schools from Tennessee to Washington, D.C. are making big strides in preparing students with skills for the new economy – problem solving, critical thinking, science, technology, engineering, and math." – President Obama
We can't retreat from the notion that this new economy is managed by technology and requires a more skilled and sophisticated labor force. Technology has advanced so quickly that many adults feel ill prepared for the current job market. With that said, it would be unwise to risk the future of America's children by continuing with the same education practices that have been unsuccessful in preparing a technology-based labor force. A first step could be the passage of the STEM Gateways Act. This Act would increase funding to schools through grants for the purpose of encouraging interest and motivating engagement in STEM fields, supporting workforce training and career preparation in STEM fields, and supporting classroom success in STEM disciplines at the elementary or secondary school levels. These are the kinds of policies the President was encouraging in his State of the Union Address and STEM Gateways is the kind of policy I would like to see.
__
Teerah Goodrum (@AisleNotes), is a graduate student at Howard University with a concentration in Public Administration and Public Policy.  Her time on Capitol Hill as a Science and Technology Legislative Assistant has given her insight into the tech community.  In her spare time she enjoys visiting her favorite city, Seattle, and playing fantasy football!
Featured image courtesy of [Pete Souza via Wikipedia]