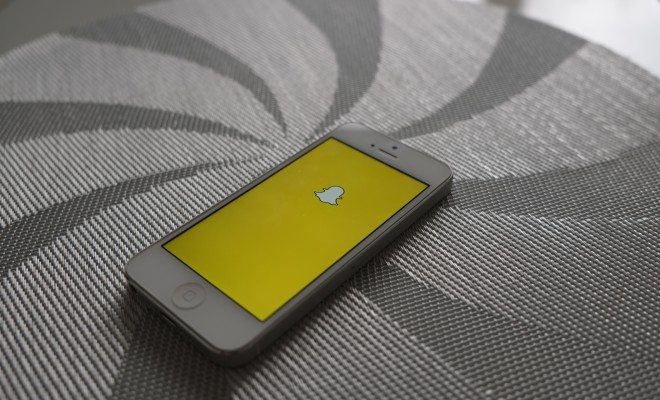 "Snapchat" Courtesy of [AdamPrzezdziek via Flickr]
Technology
Snapchat Faces Lawsuit After App Usage Causes Car Accident
By
|
Is Snapchat partially to blame for accidents caused by "Snapping" while driving? A new lawsuit places some responsibility on the company after an 18-year old driver, Christal McGee, of Hampton, Georgia, caused an accident while using the filter that records speed while in motion. The complaint was filed by Wentworth Maynard, an Uber driver who was hit by McGee while she was traveling at 107 miles per hour.
The accident occurred in September 2015 when McGee was driving home from work in her father's Mercedes with three of her coworkers in the backseat, one of whom was pregnant. She began to speed down Tara Boulevard, a highway with a 55 MPH speed limit, and pulled out her phone to use the app once she hit 100 MPH. The suit alleges that she was trying to earn a new "trophy" on Snapchat, which is what motivated her to hit that speed. At the same time, Maynard's car began to pull onto the highway, and the distracted McGee was unable to slow down sufficiently to avoid a collision.
The resulting accident left Maynard with permanent brain damage, detailed in a blog post on a local law firm's site. McGee's passengers fared better, and were only treated for "cuts and bruises." McGee herself faced a head injury, but was conscious enough to post a Selfie from the ambulance letting people know that she was "lucky to be alive."
Christal McGee caused a serious accident while speeding & using snapchat then took a selfie in the stretcher. #fail pic.twitter.com/ZlKlO1nEFn

— Jess Clackum (@JessicaClackum) April 28, 2016
Maynard's suit claims that Snapchat should have been aware that the filter would have led to users "putting themselves and others in harm's way in order to 'capture a snap'." It's not the only case of its kind: the post also mentions similar cases in Brazil and the UK where accidents occurred while using the filter. So, is Snapchat to blame for inviting such behavior in the first place?
The company provided the following response to TechCrunch:
No Snap is more important than someone's safety. We actively discourage our community from using the speed filter while driving, including by displaying a 'Do NOT Snap and Drive' warning message in the app itself.
While Snapchat isn't responsible for the reckless behavior of its users, it also probably shouldn't be rewarding "trophies" for it. And why does the "MPH" filter even exist in the first place? The Snapchat craze joins texting and calling as an additional form of distraction for drivers, maybe making the roads a little less safe for us all.