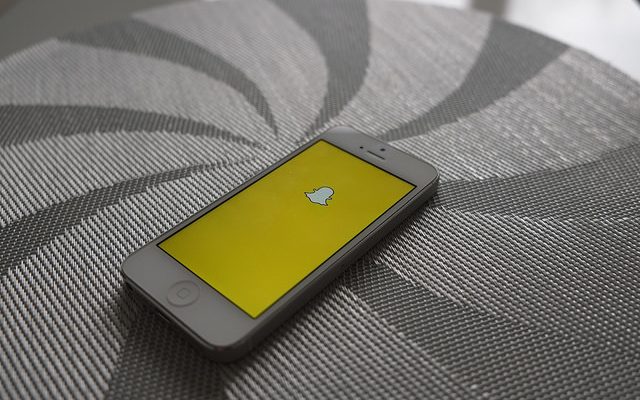 "Snapchat" Courtesy of AdamPrzezdziek : License (CC BY-SA 2.0)
Technology
Florida "Sextortion" Case Renews Phone Password Privacy Debate
By
|
A Florida extortion case involving two social media influencers and some X-rated blackmail has renewed interest in the debate over cellphone privacy–specifically, whether or not a suspect's phone password is protected by the Fifth Amendment.
The case involves Hencha Voigt, 29, and her then-boyfriend, Wesley Victor, 34, who were arrested last July after they allegedly threatened to leak sexually explicit videos and photos of social media star Julieanna Goddard unless she paid them. The pair reportedly requested that Goddard–better known as "YesJulz" on social media–pay them $18,000 within 24 hours, according to a Miami Police Department report.
While authorities were able to thwart the extortion attempt, a sex tape appearing to feature Goddard was eventually leaked on several websites in August.
Law should support their phones being searched.They were seized as evidence 2the crime- extortion,which is a felony. https://t.co/xT2xLN391i

— Julz (@YesJulz) April 26, 2017
Goddard has over 460,000 followers on Instagram and has been referred to as "the Queen of Snapchat" by the New York Times in a profile last year. The 26-year-old multi-hyphenate (she's a promoter, social-media marketer, and model) has worked with brands like Puma and Red Bull and can be seen hanging out with the likes of Lebron James and footwear and clothing designer Ronnie Fieg.
Voigt, on the other hand, is an Instagram celebrity in her own right. The fitness model starred last fall in "WAGS Miami," an E! reality TV show about the wives and girlfriends of sports figures in South Beach.
According to CNN, prosecutors have been unable to search through Voigt and Victor's confiscated cellphones for more evidence, since both locked phones are password protected. Now, prosecutors have asked the judge to compel Voigt and Victor to give up their passwords, but lawyers for the pair are pushing back, arguing that passwords are equivalent to self-incriminating testimony that is protected under the Fifth Amendment.
"They're asking for the passcode so they can keep on searching what's on the phone–which may be incriminating my client–and then use that against her," Kertch Conze, Voigt's attorney, told CNN. While its unclear how the judge will rule in this case, this is yet another example of investigators fighting over what protections are afforded to defendants' locked phones.
Last year, Apple notably pushed back against the FBI after it wanted the company to devise a way to unlock one of the San Bernardino shooters' phones. Apple CEO Tim Cook argued that the "back door" could potentially be used by sophisticated hackers and cyber-criminals, which would effectively put tens of millions of Americans at risk.
However, this "sextortion" case is clearly different. For one, the defendants aren't dead and no back doors are needed, and two, there isn't a threat of a possible terror attack at stake.
While some lower courts have ruled that forcing suspects to reveal their passcodes is unconstitutional due to the Fifth Amendment, other courts have contradicted these rulings. Therefore, we'll just have to wait and see if the judge will  grant prosecutors in this case an exception.