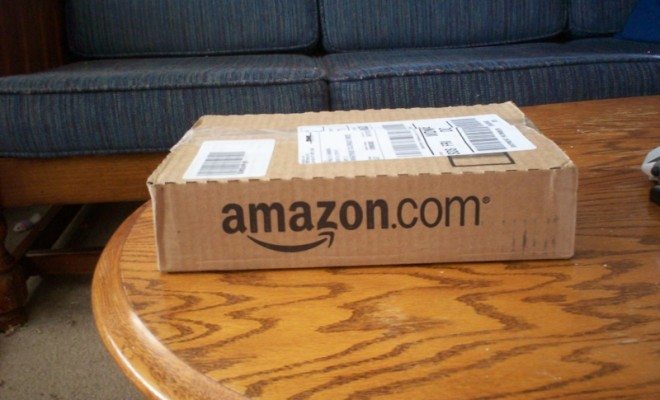 Image courtesy of [Paul Swansen via Flickr]
Technology
Retail Giant Amazon in Hot Water Across the Globe
By
|
Amazon is bigger than ever. As The New York Times reports, Amazon's Kindle is at the top of the list for e-readers, the company launched new TV-streaming devices, and its Fire Phone was posed as a contender to the iPhone and other successful smartphones. But problems are piling up for the online retail giant. Wired Magazine declared the Fire Phone a failure and the new Fire TV Stick is backordered until January, according to CNET. Further, Amazon is in hot water with seemingly relentless criticism.
Literary agent Andrew Wylie recently denounced Amazon at a writers' conference in Toronto, as the Guardian reports. Known to many as "the Jackal" for his business strategies, Wylie condemned Amazon's powerful grip on distribution as being ISIS-like. A comparison of any organization to those radicals terrorizing Iraq and Syria is not an easy claim to substantiate, and hardly appropriate. Nonetheless, Wylie's polemic rakes Amazon through the coals and foresees an end to its digital dominance. "I believe with the restored health of the publishing industry and having some sense of where this sort of ISIS-like distribution channel, Amazon, is going to be buried and in which plot of sand they will be stuck, [publishers] will be able to raise the author's digital royalty to 40 percent or 50 percent," Wylie said. While the Guardian writes that "Wylie said he believed Amazon's digital monopoly could be weakened," Amazon isn't truly operating as a monopoly, or a seller with ultimate market power to set prices.
Nobel prize-winning economist Paul Krugman wrote about Amazon's power earlier this month. The company, Krugman says, is not so much acting as a monopolist as "it is acting as a monopsonist, a dominant buyer with the power to push prices down." Rather than sucking as much profit as possible from consumers, Amazon keeps "prices low, to reinforce its dominance. What it has done, instead, is use its market power to put a squeeze on publishers, in effect driving down the prices it pays for books." Amazon's dominance lies in its ability to demand extremely low prices from publishing companies so that its own resale prices are low for online shoppers.
Around the world, too, the company is facing trouble. This year, a German union has had ongoing disputes with Amazon. This shouldn't be taken lightly, as "Amazon employs a total of 9,000 warehouse staff at nine distribution centers in Germany, its second-biggest market behind the United States, plus 14,000 seasonal workers," Reuters reports. The union, called Verdi, is demanding greater pay for warehouse workers while the company "regards warehouse staff as logistics workers and says they receive above-average pay by the standards of that industry." The contention of which industry the workers even belong to is central to the disputes. "The crux of the issue is whether the workers are operating in logistics or retail capacities," according to a CNET article covering strikes. Verdi wants its workers classified in the retail and distribution sector, in which standard labor wages would be higher.
Amazon will not be able to keep up with these publicity attacks no matter the new products it releases, especially when the products' quality is also poor. Whether criticism is coming from the polemic—if grossly hyperbolic—Wylie, the analytic Krugman, or the tenacious Verdi, Amazon needs to respond to its critics as soon as possible. Further, it needs to change its corporate structure: there need to be fairer deals with publishers and fairer negotiations with laborers. Without these concessions, Amazon will fall by the wayside; either it will succumb to competition that treats other businesses and workers more fairly, or to government intervention that forces it to behave better.