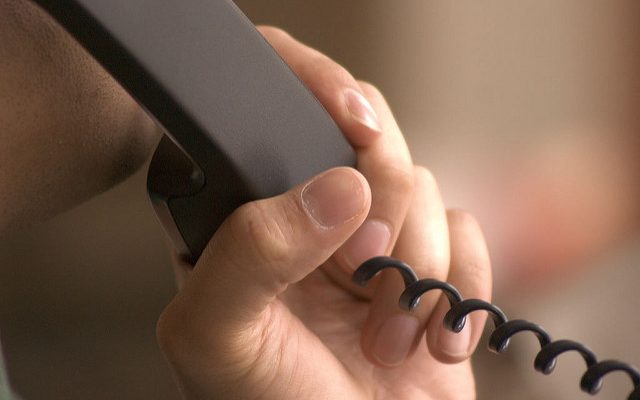 Image Courtesy of Martin Cathrae; License: (CC BY-SA 2.0)
Technology
The Problem with Robocalling–And How to Stop It
By
|
"Hi this is Sara, I'm calling with important information about your credit card. Nothing is wrong, but you are eligible for a great opportunity. Stay on the line or press one for more information."
If you have a working telephone, you have probably received a call just like this or one of a similar nature. Assuming you didn't hang up immediately, you pressed one to try and speak with a human to get your number taken off their list. And you most likely were met with a "click" signaling that they had hung up on you, rather than taken you off their list.
Free cruises, important information about your credit card, debt collection, calls from the IRS, warnings about a computer virus, and a whole litany of other enticing robocalls are increasing–despite their illegality. In April alone there were 2.5 billion robocalls placed in the U.S.
The FCC defines robocalls as unsolicited, pre-recorded messages that are placed without written or verbal consent. Exceptions are information about flight changes and school closings.
So, if they're illegal, why are they still happening? The first reason is the ease with which they can be placed. According to the FCC, new technology allows these scammers to use inexpensive autodial technology to call hundreds of numbers a minute, whether they are on the Do Not Call list or not.
Do you want to know how to stop unwanted calls? Read these #FCCtips to #StopRobocalls: https://t.co/kkwwqxlOVK #ProtectingConsumers

— The FCC (@FCC) May 10, 2017
Even though robocalls are difficult to stop, a new string of lawsuits are aiming to curb this problem.
In January, the FTC filed two suits, FTC v. Justin Ramsey, et al. and FTC v. Aaron Michael Jones, et al., against two of the biggest perpetrators of robocalling. Many of the defendants have agreed to a settlement that includes a permanent ban on robocalling in the future, an agreement to never help others to place robocalls, a promise to stop calling numbers listed on the Do Not Call list, and paying a settlement to the FTC of over $500,000. 
In 2012 Grant Birchmeier and Stephen Parkes filed a class-action lawsuit against Caribbean Cruise Line, claiming that the company illegally contacted them and others on multiple occasions. The settlement resulted in Caribbean Cruise Line agreeing to pay up to $500 a call to those who received calls between August 2011 to August 2012.
Unfortunately, these fines and lawsuits are hardly threatening. One scam that pretended to be the IRS, was able to swindle $26.5 million from about 5,000 people, according to the (real) IRS. Telephone companies are working on new technology to block robocalls. But while those are still experiencing some hiccups, there are some preventative measures you can take.
First, don't answer unfamiliar calls. If someone really wants to get in contact with you, they can leave a message. Most robocallers are testing your number to see if there is a real person at the other end. Not answering prevents them from getting that knowledge. Once they do know there is someone there, that number gets passed around to more and more robocall centers.
If you get any calls like this, submit the suspicious numbers to the FTC at this link: https://complaints.donotcall.gov/complaint/complaintcheck.aspx. Furthermore, you should put yourself on the Do Not Call list. Being on this list won't prevent all calls from scammers, but it will cut down on some. Here is the link: https://www.donotcall.gov/
You can register for the National Do-Not-Call list at https://t.co/ZeZdjVjejK, by phone 1-888-382-1222 or TTY 1-866-290-4236. #FCC101

— The FCC (@FCC) May 10, 2017
 Finally, never give your bank account information or credit card information over the phone to a stranger. No matter what scare tactics they use (telling you you're being sued for fraud, telling you your computer has a virus, etc.) do not give them your personal information. It's always best to hang up and verify that what they are saying is true.
For the near future, it looks like we will be plagued by robocalls. But if you follow these steps, you're on the way to stopping them.