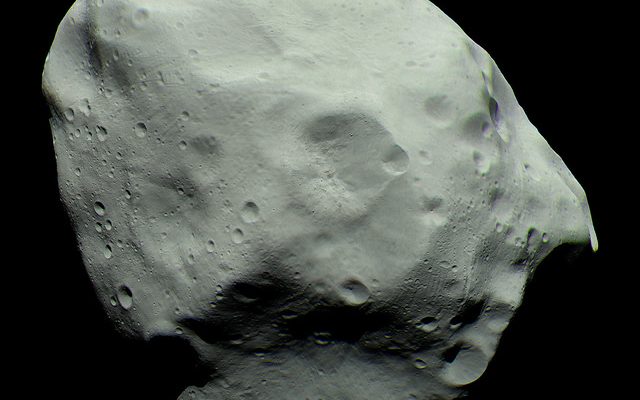 "Image" Courtesy of Kevin Gill License: (CC BY 2.0)
Technology
Luxembourg Law Establishes Space Mining Property Rights
By
|
Commercial space mining of asteroids and other celestial bodies will soon be legal, following Luxembourg's passage of a law establishing property rights for space resources on July 13. The Chamber of Deputies, Luxembourg's unicameral parliament, passed the bill almost unanimously with a vote of 55-2 in favor of the law, making Luxembourg the first European nation with a legal framework for space resource utilization.
"Luxembourg is the first adopter in Europe of a legal and regulatory framework recognizing that space resources are capable of being owned by private companies," Deputy Prime Minister and Economy Minister Étienne Schneider said in a press release. "The Grand Duchy thus reinforces its position as a European hub for the exploration and use of space resources. The legal framework is part of the expertise ecosystem and the business-friendly, innovation-nurturing environment that Luxembourg is offering to space industry companies."
The law, which will be implemented on August 1, is part of the country's SpaceResources.lu initiative to "promote international cooperation in order to progress on a future governance scheme and a global regulatory framework of space resources utilization," according to the press release.
Of course, space mining won't occur without certain restrictions. Per an English translation of the space resources law provided by the Luxembourg government, companies may only explore and use space resources if they obtain written mission authorization from the minister(s) of the economy and space activities. Luxembourg's law mirrors the U.S.'s Commercial Space Launch Competitiveness Act of 2015, which served to "promote the right of United States citizens to engage in commercial exploration for and commercial recovery of space resources," including water and minerals.
Both the Luxembourg and U.S. laws make sure to respect the Outer Space Treaty of 1967, which prohibits states from claiming sovereignty over outer space, including the moon and other celestial bodies "by means of use or occupation, or by any other means." By mining celestial bodies, companies cannot lay claim to that body–only the resources the company extracts from it. "Our law does not suggest to either establish or imply in any way sovereignty over a territory or over a celestial body," Schneider said in November 2016. "Only the appropriation of space resources is addressed in the legal framework."
With the Asteroid Belt over 100 million miles from Earth, space mining operations may be more than a few years out. But despite the U.S. and Luxembourg's legislation, there is still a lack of regulations on space mining and extraterrestrial activities in general. In April, Goldman Sachs estimated that a space craft could extract between $25-50 billion worth of platinum from an asteroid. NASA announced in January that it will be launching a mission to an asteroid called 16 Psyche. That asteroid has been estimated to hold $10,000 quadrillion worth of iron, a sum which would collapse the world economy.
As space industries blast off, Earthly governments will have to decide how to deal with the inevitable influx of valuable resources into the economy, as well as the legal issues that will arise from doing business in space.