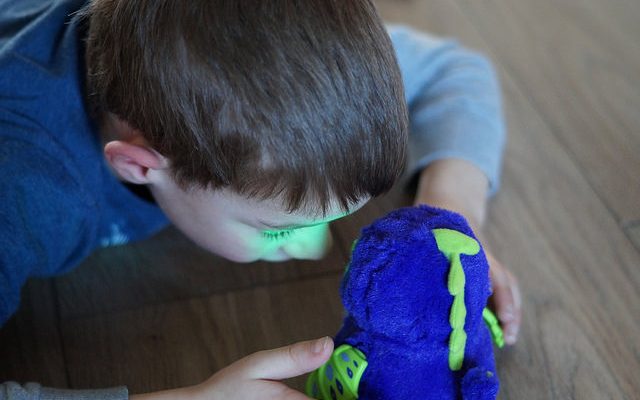 Image Courtesy of Seamus McCauley : License (CC BY 2.0)
Technology
Parents Filed Class Action Lawsuit After Their Hatchimals Didn't Hatch
By
|
After triggering toy store hysteria in aisles across America, Hatchimals, sadly, aren't living up to their self-hatching hype. Parents who bought 2016's hottest holiday toy have filed a class action lawsuit against Canadian toy company Spin Master, claiming millions of families were duped by the manufacturer's "bait-and-switch marketing scheme."
Jodie Hejduk filed the lawsuit after she purchased a Hatchimal for $50 as a birthday gift for her daughter. The California mom says that says she followed the toy's instructions provided in the box, but it refused to hatch.The toy remains unhatched in its egg.
Hailed 2016's Tickle Me Elmo, Hatchimals start off as football-sized plastic eggs. After some lengthy rubbing, shaking, and tilting, the eggs hatch to reveal chubby bird-like robots. As the Verge so eloquently puts it, the creatures "combine the eerie artificial behavior of a Furby with the biological horror of birth."
The lawsuit expressed the buyers' disappointment with the toy, that it doesn't "live up to its name," stating: "when we purchase an iPhone, we expect it to make a phone call. When we purchase a yo-yo, we expect it to come back up."
"Unfortunately, this Christmas season, millions of children and families across the globe were sourly disappointed with coal in their stockings, in the form of a bait-and-switch marketing scheme perpetrated by Spin Master."
After receiving complaints that its products weren't hatching, Spin Master posted a statement to its Facebook page on Dec. 25, 2016 that said "We are sorry to hear that some of you are having challenges with your Hatchimals."
Following the New Year, Spin Master addressed concerns again in another statement that pops up when you go to Hatchimals.com that reads:
We have had more than a million successful hatches since we first launched Hatchimals on October 7th and we are still hard at work making sure that everyone has a magical hatching experience. We are 100% committed to bringing the magic of Hatchimals to all of our consumers.
The company advises anyone having issues to call its Customer Care phone lines. It has not specified if replacements or refunds are being offered.
Meanwhile, Jimmy Kimmel offered a clever solution for the problem, rebranding the toys "Disapointimals" in a segment for his late-night talk show.
The class action lawsuit is requesting a recall of the toys and "compensatory, statutory, and punitive damages in amounts to be determined by the Court and/or jury."