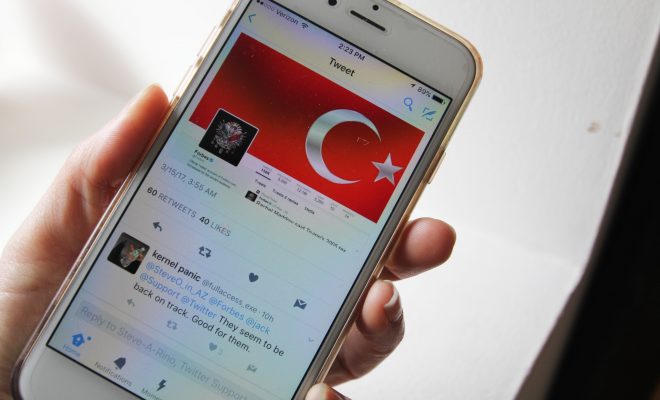 Image courtesy of Emma von Zeipel for Law Street Media
Technology
Hackers Tweeted Swastikas and Turkish Message From Thousands of Accounts
By
|
On Wednesday morning thousands of Twitter users, including verified accounts like BBC North America, Forbes, and tennis star Boris Becker, saw their accounts tweeting out a message in Turkish along with images of swastikas. Someone hacked Twitter and gained access to the accounts through the third-party app Twitter Counter, an analytics service.
The message that was sent out was propaganda in support of Turkish President Recep Tayyip Erdogan, and translated as "#NaziGermany #NaziNetherlands, a little #OTTOMAN SLAP for you, see you on #April16th." The tweets also contained a link to a pro-Erdogan video on Youtube.
My twitter account was hacked !!! I never posted this as I obviously don't speak Turkish…. pic.twitter.com/G7pNuH1UFj

— Boris Becker (@TheBorisBecker) March 15, 2017
The message was accompanied by emojis of swastikas and on some accounts the hackers had changed the user's profile pictures into a Turkish flag or other Turkish symbols. April 16 is referendum day for Turkey–voters will be deciding whether or not to give the president even more power.
The Germany and Netherlands hashtags are referring to Erdogan's recent beef with leaders of the two countries, he recently called them "Nazi remnants" and "fascists." Erdogan had sent government officials to countries with large Turkish populations to rally support ahead of the referendum vote, which Germany and the Netherlands resisted.
Earlier this morning our Twitter account was hacked. We've now deleted the hacked tweet and investigating what happened. Apologies & thanks

— AmnestyInternational (@amnesty) March 15, 2017
Twitter Counter is based in Amsterdam and was also hacked in November, when some verified accounts like PlayStation and the New Yorker started sending out spam tweets telling users how to gain more followers. "We are aware of the situation and have started an investigation into the matter," its chief executive, Omer Ginor, said. Twitter said in a statement that the hack was limited only to accounts that use Twitter Counter. "We removed its permissions immediately. No additional accounts are impacted," the statement said.
We identified an issue affecting a small number of users. Source was a 3rd party app and it has been resolved. No action needed by users.

— Twitter Support (@Support) March 15, 2017