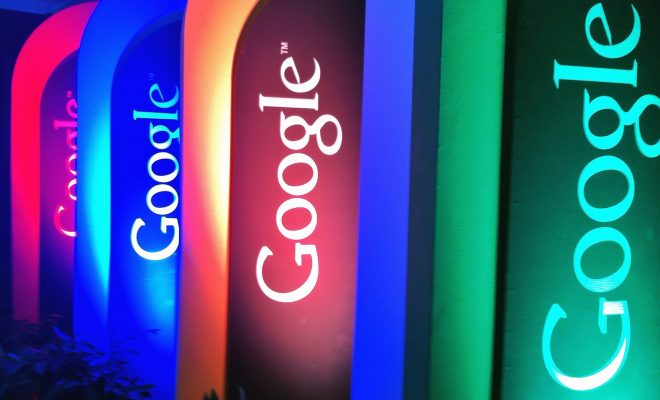 Image Courtesy of [Jon Russell via Flickr]
Technology
A Tech Giant and a Startup Collaborate to Counter ISIS Online
By
|
In the fight against the Islamic State, the internet is as vital a battleground as physical geography in Syria or Iraq. It's where the group, also known as ISIS, spews its venom on potential recruits. It's a key forum for building its caliphate and inspiring attacks. And it provides a channel for ISIS propaganda to reach those who are ripe for converting to its ideology. But Jigsaw, Google's think-tank subsidiary, thinks it can complement governments in combating ISIS' reach online with a strategy it aims to roll-out later this month: targeted advertising.
Jigsaw and London-based firm Moonshot CVE (Countering Violent Extremism) teamed up for an initiative called the Redirect Method. The premise is simple. It uses keywords searched via Google that ISIS recruits have commonly used in the past–the names of towns common on ISIS travel routes, for example, or the names of extremist leaders. When one of 1,700 relevant keywords are searched for, users will be prompted with ads of preexisting YouTube videos that provide counterarguments to the ideology ISIS espouses. The videos, curated by Jigsaw, include Imams disputing ISIS' mangled view of Islam, testimonials from former extremists, or secretly filmed looks into towns under ISIS' strict rule.
.@MoonshotCVE found that those searching for extreme ISIS content were also 3X more likely to seek content on mental illness #CounterISIS

— Jordan Humphreys (@jhumphreysDC) September 7, 2016

"The Redirect Method is at its heart a targeted advertising campaign: Let's take these individuals who are vulnerable to ISIS' recruitment messaging and instead show them information that refutes it," Yasmin Green, Jigsaw's head of research and development told Wired. For potential recruits in the West, English language video are used, for those in the Middle East, the videos are in Arabic.
There have been previous efforts using internet videos to reject ISIS ideology. The U.S. State Department released a series of videos through a YouTube channel called "Think Again Turn Away." Those videos, however, were original creations, and thus deliberate in their messaging. Jigsaw and Moonshot's strategy is to use organic, preexisting content delivered by those who have a counter-message to those of ISIS. Curating content that already exists, rather than having to create its own anti-radicalization videos, makes the message "more authentic and therefore more compelling," Green said.
A pilot project conducted earlier this year was largely successful, at least in terms of how much time people spent watching the ads. During a two-month period, 300,000 people watched their curated videos. 500,000 minutes were spent watching the videos, with some netting an average viewing time of 8 minutes and 20 seconds.
At #CounterISIS, @yasmind is right that digital engagement needs to have an offline engagement component to curb #ISIS recruitment

— Daniel Hajjar (@DanielGHajjar) September 7, 2016

But simply because people are watching anti-ISIS videos does not necessarily mean they're being dissuaded from joining the group, or from carrying out attacks in its name. At a Brookings Institute event on Wednesday in Washington, Green summed up the project's intentions as being like any other Google search motivation–providing answers to questions.
"The branding philosophy for the entire pilot project was not to appear judgmental or be moralistic, but really to pique interest of individuals who have questions, questions that are being raised and answered by the Islamic State," she said.