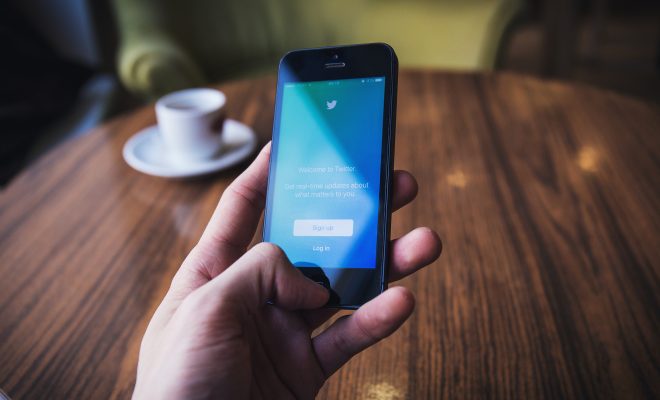 Image courtesy of freestocks.org; License: Public Domain
Technology
Man Arrested and Charged After Targeting Epileptic Journalist with Flashing Tweet
By
|
A Maryland man, John Rayne Rivello, was just arrested and charged with cyberstalking with intent to kill or cause bodily harm. Rivello sent a bright, flashing tweet to an epileptic journalist, Kurt Eichenwald, in December. The tweet sparked a seizure for Eichenwald, as Rivello allegedly intended, given that the tweet also contained the message: "you deserve a seizure for your posts." It is believed to be one of the first cases in which someone caused actual physical harm via a tweet.
Eichenwald is a senior editor at Newsweek and a contributing editor for Vanity Fair. He's also written for the New York Times and POLITICO, as well as the book "The Informant" which inspired the Matt Damon movie of the same name. He has spoken publicly about his epilepsy in the past. Eichenwald, as well as some of the publications he works for, have been highly critical of President Donald Trump. Rivello is reportedly a Trump supporter who disagreed with Eichenwald's coverage. Other evidence that led to Rivello's arrest include messages about his intention to harm Eichenwald sent in private messages from his account.
Rivello's attack on Eichenwald actually inspired copycat trolls. According to Eichenwald, he's received about 40 similar gifs, almost certainly aiming to also spark an epileptic seizure.
More than 40 ppl sent strobes once they found out they could trigger seizures. Details of their cases are with the FBI. Stop sending them.

— Kurt Eichenwald (@kurteichenwald) March 17, 2017
Usually charges of cyberstalking stem from online bullying or attacks, which can lead to emotional damage or increased suicide risk–but this is one of the first cases that involves actual physical harm. It also was uniquely tailored. Vivek Krishnamurthy, an assistant director at the Cyberlaw Clinic at Harvard Law School, told the New York Times:
This is an interesting and unique case in that there are lots of online attacks that can have physical consequences, such as an attack on an electrical grid or the control of air traffic control. But this is distinguishable because it is a targeted physical attack that was personal, using a plain-Jane tool.
Threats through Twitter feel ubiquitous for political commentators who operate on the internet, particular Twitter. From general harassment and threats to more extreme measures like doxxing, sometimes law enforcement officials either refuse to or have a hard time holding offenders accountable. But Eichenwald's case shows that online harassment isn't "just words"–it can be deadly serious.