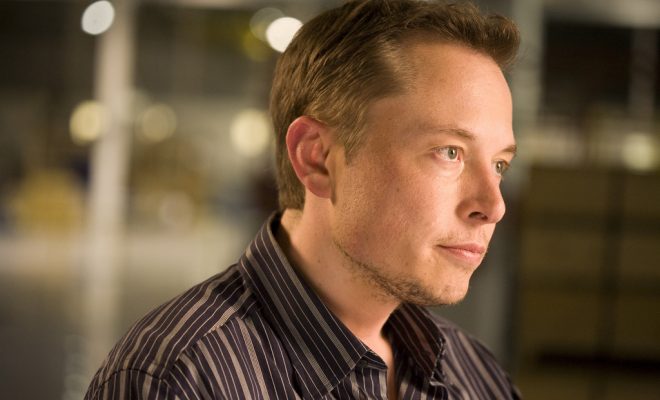 Image courtesy of OnInnovation; License: (CC BY-ND 2.0)
Technology
Did Elon Musk Actually Get Approval for the Hyperloop?
By
|
If you've ever been on an Amtrak train slowly chugging from New York to Washington D.C.–or vice versa–you surely have fantasized about a faster mode of transportation. And you weren't alone. New York's Penn Station and D.C.'s Union Station were ranked the #1 and #2 busiest stations respectively for Amtrak in 2015. So, with all that demand, entrepreneur Elon Musk seems to think he can create a better mode of travel. He's been dreaming about something called the Hyperloop–a seriously high-speed train that would take you from NYC to D.C. in roughly 30 minutes. Yesterday, he claimed that he received "approval" from the government to begin work. But is that actually true?
Yesterday, Musk tweeted this:
Just received verbal govt approval for The Boring Company to build an underground NY-Phil-Balt-DC Hyperloop. NY-DC in 29 mins.

— Elon Musk (@elonmusk) July 20, 2017
City center to city center in each case, with up to a dozen or more entry/exit elevators in each city

— Elon Musk (@elonmusk) July 20, 2017
Immediately, people were excited, but they were also confused. Who, exactly, approved this project? Presumably, it's going to cross over multiple states and take quite a bit of construction and disruption in order to be fully realized.
Then, Musk somewhat backed down, saying that he had just received "verbal" approval, and tweeted some more tempered ideas:
Still a lot of work needed to receive formal approval, but am optimistic that will occur rapidly

— Elon Musk (@elonmusk) July 20, 2017
If you want this to happen fast, please let your local & federal elected representatives know. Makes a big difference if they hear from you.

— Elon Musk (@elonmusk) July 20, 2017
A number of news outlets dug into Musk's claims, attempting to figure out who, exactly, gave him that "verbal approval." While the White House didn't deny that a conversation had taken place, a spokesperson's answer was incredibly vague. And local officials certainly didn't seem to know what was going on. Multiple city and state leaders commented to the Washington Post, among other outlets, that they had never heard of Musk's plan. BBC's Dave Lee wrote:
We've been trying to track down whom exactly Mr Musk might have been talking to about this. I won't keep you in suspense: we failed.

Firstly, it is not clear where this 'verbal government approval' could possibly have come from, given that no government entity – even if it were the president himself – could make such an assurance given the complexity of laying out such a plan.
The idea of an incredibly fast route from New York to D.C. is very promising, and tempting. But is it really a priority? Both cities have been plagued by local transportation issues recently. While Musk's idea sounds great, maybe we should focus on fixing what's broken now before we delve into uncertain promises about the future.