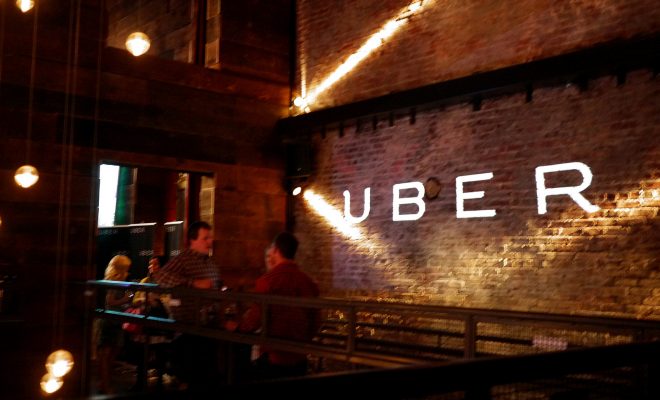 Image Courtesy of 5chw4r7z; License: (CC BY-SA 2.0)
Technology
Department of Justice Opens Criminal Investigation into Uber's Greyball
By
|
Adding to its recent legal woes, Uber is facing a criminal probe from the Justice Department, according to people familiar with the investigation. The investigation, which concerns the ride sharing service's controversial Greyball tracking tool, is reportedly in its early stages. A federal inquiry does not necessarily indicate wrongdoing; criminal charges being brought against Uber executives are also not a guarantee.
Since The New York Times uncovered its existence in March, Greyball has been a lightning rod of controversy. Greyball is a technology that allows Uber to present fake versions of its app to people it does not want in its cars–like city officials looking to reign in the company's illegal practices–and track them using credit card data and other personal information. Uber claims it used the tool to protect its drivers in new markets, some of which the service operated in illegally, like Portland, Oregon.
After the Times' report in March, an Uber spokesman said Greyball "denies ride requests to users who are violating our terms of service — whether that's people aiming to physically harm drivers, competitors looking to disrupt our operations, or opponents who collude with officials on secret 'stings' meant to entrap drivers."
But officials in cities like Portland, where Uber fought through legal hurdles in late 2014 before it began legally operating in the city in April 2015, say the tool was used for more nefarious reasons. According to Portland transportation officials, Uber intentionally skirted 16 city officials who were looking to shut-down the service because it was operating illegally at the time. Uber's attorneys say the tool was used "exceedingly sparingly" in Portland; it had not been used since April 2015, they said.
Uber and its embattled chief executive, Travis Kalanick, has been embroiled in controversy for much of the year. From a spate of sexual assault accusations to a video of Kalanick berating an Uber driver, the $70 billion dollar behemoth is facing uncertainty as it enters Silicon Valley's newest frontier: self-driving vehicles. In fact, Uber's future in that field is increasingly in doubt. It was also recently hit with a lawsuit from Google's autonomous car division, Waymo, which accused Uber of stealing its trade secrets.