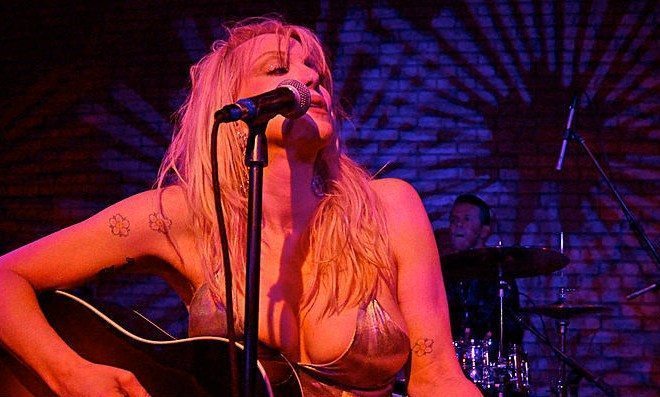 Technology
Courtney Love is Free to Tweet
By
|
Be careful what you tweet because you might be sued for defamation. At least that's what happened to Courtney Love in the first Twitter libel litigation to go to trial.
Love took to Twitter and publicly unloaded her anger and frustration over her former lawyer, Rhonda Holmes, tweeting that she was 'bought off' from bringing a fraud case over the estate of Kurt Cobain, Love's late husband. Specifically, the tweet reads:
"I was f***ing devestated [sic] when Rhonda J. Holmes esq. of san diego was bought off."
Twitter literally means to make a light chirping sound, but Love's lawyer did not take this tweet with a sense of levity. Instead, she sued Love for $8 million in damages.
While it may seem unusual to be sued for a tweet, this is not Love's first costly Twitter session. Three years ago, she paid $430,000 in a settlement deal with her ex-fashion designer after Love tweeted that the designer dealt cocaine, engaged in prostitution, and committed assault and burglary.
In her current case, however, Love escaped unharmed. In her defense, Love claimed that she meant the tweet as a private direct message, but her inexperience with Twitter led her to accidentally post the tweet publicly. She claims that she quickly removed the tweet after posting it.
Her defense seems dubious for a few reasons. First, her actual tweet — "I was f***ing devestated [sic] when Rhonda J. Holmes esq. of san diego was bought off" — is a rather odd way to direct message someone. Secondly, that she quickly removed the tweet makes sense after recalling that she previously lost almost a half-million dollars over her tweets to her fashion designer. Her new set of lawyers probably closely monitored her Twitter activity and had her remove that tweet.
Nonetheless, the jury sided with Love, reasoning that she did not know that her tweet was false when she made it — a necessary element to proving defamation.
To celebrate her victory, Love fittingly turned to Twitter: "I can't thank you enough Dongell Lawrence Finney LLP, the most incredible law firm on the planet. We won this epic battle. #justiceprevails."
While Love is free to tweet, her case illustrates that although Twitter remains free to use, a misguided tweet might be very costly.
—
Imran Ahmed is a writer living in New York City whose blog explores the legal implications of social media and the internet. Contact him via email here.
Featured image courtesy of [Marie Havens via Wikipedia]