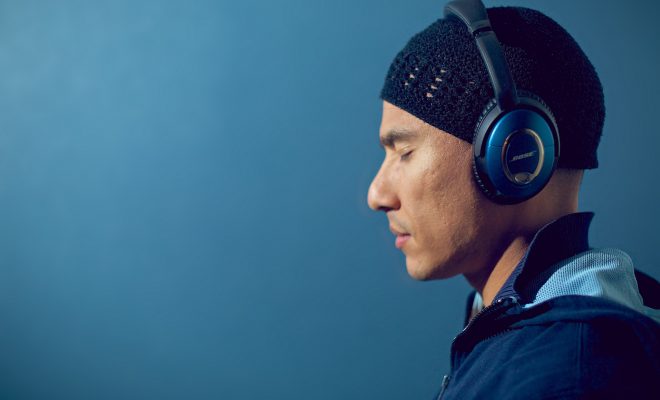 "Ain't no beats 13/365" Courtesy of Rafiq Sarlie: License (CC BY-ND 2.0)
Technology
Are Bose Headphones Used to Spy on You?
By
|
For most people, headphones represent a chance for reprieve–an oasis from the belligerent noise that comes with actively listening in on and participating with the world around you. However, according to a new lawsuit, Bose has been making it so your personal sonic sanctuary can be infiltrated by marketing firms seeking to gather information on your every want, need, and personal preference. Not only is Big Brother watching, but he's listening, too.
Actually, the issue isn't that dire, but this new lawsuit does introduce important questions about how much freedom we're willing to give marketing companies when it comes to infringing on personal freedom. As first reported by Fortune, the headphone company has been hit with a complaint from Bose headphone-owner Kyle Zak, who claims that the company, through the "Bose Connect" app that they encourage consumers to download, is secretly collecting data customers' audio selections and disclosing that data to third party marketing companies without consent.
"[O]ne's personal audio selections  – including music, radio broadcast, Podcast, and lecture choices – provide an incredible amount of insight into his or her personality, behavior, political views, and personal identity," the complaint states. "[N]umerous scientific studies show that musical preferences reflect explicit characteristics such as age, personality, and values, and can likely even be used to identify people with autism spectrum conditions." 
The purpose of the Bose Connect app was to allow users to control certain Bose products from their smartphones. However, Bose does not require users to download the app. The complaint singles out a data mining company named Segment.io as one of the third parties that Bose is feeding data to for targeting purposes. According to their website, Segment works with other companies such as Bonobos and Crate & Barrel.
The complaint states that Zak, on behalf of all those "similarly situated," seeks actual and statutory damages that have come with the invasion of privacy that Bose has brought, as well as full compensation for the purchase price of Bose Wireless products. For reference, a pair of Bose QuietComfort 35 Wireless Noise Cancelling headphones will run you about $350–on top of how much you value personal freedom because of all the involuntary ceding of private information and such.