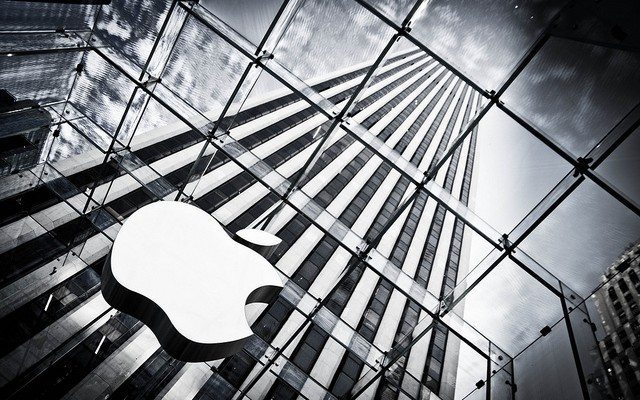 "Apple Store - Downtown New York" Courtesy of [Jeremy Piehler via Flickr]
Technology
Why is Apple Refusing to Unlock the San Bernardino Shooter's IPhone?
By
|
An iPhone used by one of the two attackers who killed 14 people in the San Bernardino shooting has become the subject of an intense battle over cell phone privacy after Apple publicly refused to help the FBI hack into it.
U.S. Magistrate Judge Sheri Pym ordered Apple Tuesday to provide "reasonable technical assistance" to the FBI, which has been struggling to unlock Syed Rizwan Farook's password-protected phone. More specifically, the FBI wants Apple to develop a custom version of the iPhone software that could be loaded onto Farook's phone in order to unlock the device. Apple, however, has opted to challenge the court order in a stand to protect encryption rights and customers.
In an open letter to Apple customers, CEO Tim Cook explained Apple's decision, stating:
Specifically, the FBI wants us to make a new version of the iPhone operating system, circumventing several important security features, and install it on an iPhone recovered during the investigation. In the wrong hands, this software — which does not exist today — would have the potential to unlock any iPhone in someone's physical possession.
Apple claims the software would essentially create a "back door" or "key" in the system that could potentially be used later by sophisticated hackers and cyber-criminals, which would effectively put tens of millions of Americans at risk. Cook continued writing,
We can find no precedent for an American company being forced to expose its customers to a greater risk of attack. For years, cryptologists and national security experts have been warning against weakening encryption. Doing so would hurt only the well-meaning and law-abiding citizens who rely on companies like Apple to protect their data. Criminals and bad actors will still encrypt, using tools that are readily available to them.
But without Apple's help, there is possibly some important information that the FBI could be missing out on that remains buried inside the encrypted iPhone.
According to CBS, investigators are still trying to uncover what happened during the 18-minute gap in the timeline between the shooting at the Inland Regional Center and the police shootout that ended both shooters' lives. The FBI is also most likely still looking for information that could connect the shooters to a possible terror network, or reveal evidence of possible co-conspirators in the attack. While the shooting may have been inspired by ISIS, the terrorist group has never taken responsibility for the attack.
Therein lies the catch-22 that Apple faces. If the issue only concerned Farook's phone, it's highly doubtful Apple would even be making a stand.
When asked by the New York Times about Apple's resistance, the Justice Department pointed to a statement by Eileen M. Decker, the United States attorney for the Central District of California that read,
We have made a solemn commitment to the victims and their families that we will leave no stone unturned as we gather as much information and evidence as possible. These victims and families deserve nothing less.
As of yet, it's unclear what kind of legal repercussions Apple could face in the standoff, but the company has been extremely transparent with its intentions to fight the order and protect encrypted information on its devices.