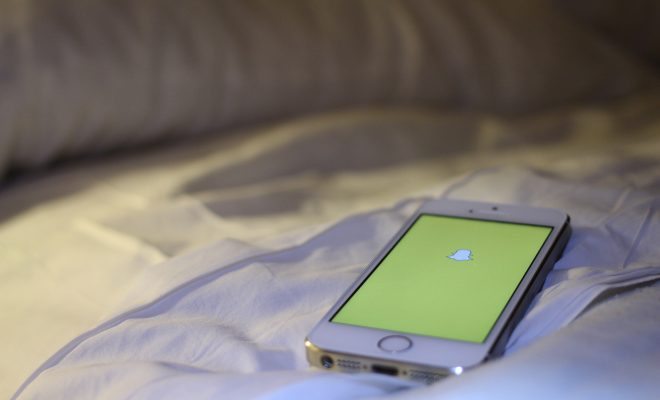 "Snapchat" courtesy of [Maurizio Pesce via Flickr]
Technology
Teen Sues Snapchat Discover Over Explicit Content
By
|
Snapchat has long been known for facilitating explicit content thanks to its function that erases pictures after a few seconds. But now a 14-year-old and his mom are suing Snapchat Discover because of that kind of content. The Discover channel features different media outlets with their own feeds of content that are produced exclusively for Snapchat and are often provocative or racy in order to attract followers.
What is Snapchat Discover?
Today the app involves so much more than taking a photo that disappears after a few seconds. You can face swap, add filters that give you the look of a bee, a puppy, or a vampire, follow news, save your images and videos and send private messages. The Discover function lets you follow your media outlet of choice–Cosmopolitan, Vice, MTV, or Buzzfeed, among others.
The class action lawsuit filed by the anonymous 14-year-old and his mom says that Snapchat doesn't warn about content that is sexual or offensive. Kids are being exposed to content that is aimed at adults, such as articles named "Beware of Whiskey Dick" and "10 Things He Thinks When He Can't Make You Orgasm." According to the lawsuit:
Specifically, through Snapchat Discover, Snapchat is currently engaged in an insidious pattern and practice of intentionally exposing minors to harmful, offensive, prurient, and sexually offensive content, without warning minors or their parents that they would be exposed to such explicit content.
These pictures are from some of the articles that are mentioned:
A mom's lawsuit seeks millions from Snapchat for exposing kids to offensive content https://t.co/2WkkP8pjXg pic.twitter.com/IHA1dOjW49

— Fast Company (@FastCompany) July 9, 2016
What Is Snapchat's Responsibility?
A spokesperson for Snapchat said in a statement that the company still hasn't received the lawsuit, "but we are sorry if people were offended. Our Discover partners have editorial independence, which is something that we support."
The argument is that if Snapchat is only a platform for social media, it has no responsibility over what is posted on the platform. But Ben Meiselas, one of the attorneys behind the lawsuit told BBC: "The layout, its format, what's presented on a day-to-day basis–Snapchat is not a passive observer of this content." A statement released in January 2015 about the Snapchat Discover Channel feature said that "it's the result of collaboration with world-class leaders in media to build a storytelling format that puts the narrative first." According to Meiselas, it's that kind of language that indicates Snapchat has taken on the role of a publisher rather than just a platform.
However, an individual employed by one of the media companies that that has a Discover Channel, who asked to speak on the condition of anonymity, told Law Street that Snapchat does not have any input into their editions before they go live.
Snapchat is just four years old and is valued at $16 billion. It has 150 million users and is the app of choice for teenagers and young people. Since this is a class action lawsuit, a win for the 14-year-old could lead to financial compensation for many more kids.