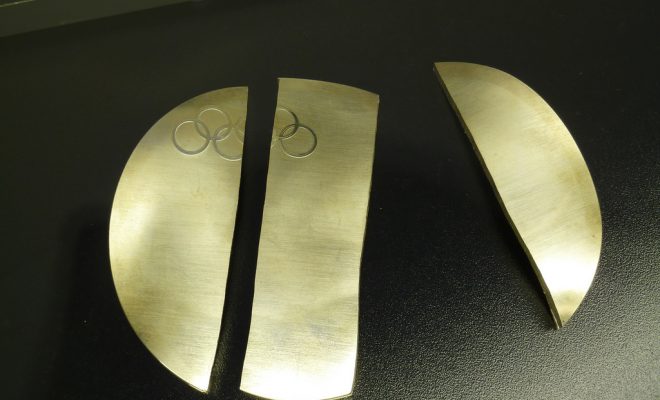 Image Courtesy of kcxd; License: (CC BY 2.0)
Sports
New Report: 1,000 Russian Athletes from 30 Sports Guilty of Doping
By
|
The Canadian lawyer whose investigation into Russia's state-sponsored doping program resulted in over 100 Russian athletes being barred from the 2016 Rio Olympics struck again on Friday. Richard McLaren released a 151-page report, published by the World Anti-Doping Agency, implicating 1,000 Russian athletes, participating in 30 different sports, in the Kremlin's doping schemes.
McLaren spent months combing through emails, documents, scientific, and forensic evidence from Russian officials and athletes, and published his findings in a tirelessly thorough account. He found guilty athletes who participated in Olympic Games and world championships. In the 2012 Summer Olympics in London alone, McLaren found, 15 medalists violated doping rules; ten have since been stripped of their medals.
"It is impossible to know just how deep and how far back this conspiracy goes," McLaren said on Friday. "For years, international sports competitions have unknowingly been hijacked by the Russians." In one of the most recent examples, McLaren documented the case of two female hockey players who participated in the 2014 Winter Olympics in Sochi, Russia. Their urine samples contained male DNA.
Another technique the Russians employed in their urine tampering practices was mixing salt and coffee grains to dilute tainted samples. McLaren's report examined 100 urine samples belonging to Russian athletes from the Sochi games. All had been tampered with, including four from gold medalists.
I want to compete in a World Champs that's drug free and safe. Sochi,Russia is not an option. Move it @IBSFsliding
https://t.co/xIq69Lkfff

— Lolo Jones (@lolojones) December 9, 2016
In response to McLaren's report, Russia said it is "denying the existence of any state-sponsored doping programs in sports and will continue the fight against doping from the positions of 'zero tolerance,'" according to a statement from its sports ministry. However, the statement continued, Russia "is ready to cooperate with international organizations in improving the Russian and world antidoping program."
Many athletes are upset about the overwhelming evidence concerning Russia's doping program. In two months, Sochi is set to host the bobsledding and skeleton championships. American athletes have discussed boycotting the event. International Olympic Committee (IOC) President Thomas Bach said the report's contents detailed a "fundamental attack on the integrity of sport," in a statement.
Participating athletes "should be excluded for life from any participation from the Olympic Games in whatever capacity," Bach continued. He said the IOC will inspect 150 urine samples from the Sochi Olympic Games that have yet to be examined.