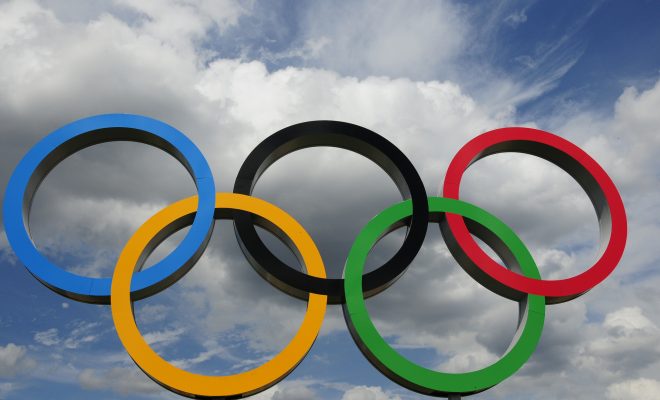 "Olympic rings" courtesy of [The Department for Culture, Media and Sport via Flickr]
News
Head of European Olympic Committees Arrested for Ticket Scalping
By
|
The head of the European Olympic Committees, Patrick Hickey from Ireland, was arrested in Rio on Wednesday for allegedly running a ticket scalping operation.
When the police knocked on his hotel room door, 71-year-old Hickey left to hide in an adjacent room. His wife reportedly told the police that he had already left for Ireland. When the police eventually found him he said he wasn't feeling well, citing a previous heart condition, and they took him to a hospital.
Police believe that Hickey and at least nine others plotted to illegally sell tickets to the Olympics at sky-high prices. Another Irish executive was arrested in the same investigation last week, and four others are still wanted.
Rio police issue warrant to arrest head of European #IOC Patrick Hickey for scalping #Olympic tickets #Rio2016pic.twitter.com/ZbSB4up4Am

— People's Daily,China (@PDChina) August 17, 2016
Hickey is also head of the Olympic Council of Ireland and has been a member of the International Olympic Committee board since 2012. An ambulance took him to a hospital following the arrest. His current condition is not known. IOC spokesman Mark Adams said:
The police have been here, I can confirm that, and Patrick Hickey has gone to [a] hospital. When we know some facts, when police give us some facts, we'll let you know.
The AP reports that officials seized over 1,000 tickets that had been sold for high fees and distributed among members of the Olympic Council of Ireland. Police believe that British company THG Sports sold them. One of the executives wanted by police is the owner of THG's parent company, Marcus Evans Group.
Police arrested another executive from Marcus Evans Group, Kevin Mallon, and his interpreter at the beginning of the Games in Rio since they had fake tickets. Even though OCI's name was printed on the tickets, Irish officials said they had no idea why and that they didn't know the arrested men.
Brazilian police investigator Ricardo Barbosa said at a news conference:
Today's arrest shows that the law must be followed. Even more when we are talking about the biggest sporting event that should uphold ethics and an international spirit. We found out that the Irish Olympic Committee ended up facilitating the ticket scalping scheme.
According to the Irish Examiner, Hickey is now facing charges for facilitating ticket touting, the formation of a cartel, and ambush or illicit marketing. If he is found guilty he could be sentenced to up to seven years in prison.