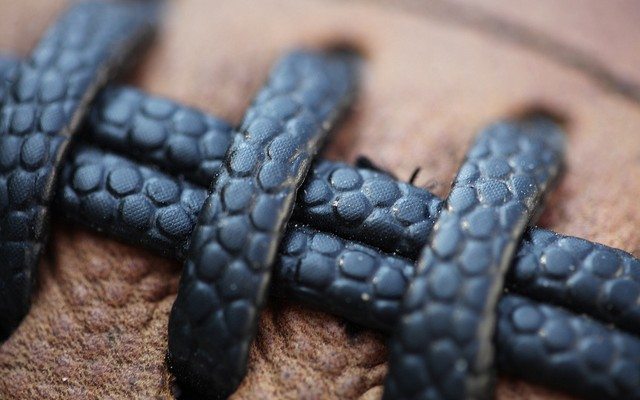 Sports
Old People Continue to Harsh NFL's Mellow
By
|
Roger Goodell's job may be harder than it looks. The ongoing debate over the Redskins name-change seems to have reached its apex under Goodell, and the commissioner's decision to police illegal hits by increasing fines and penalties has left him with few fans among active players. Still, Goodell's largest challenge may be satisfying the former players.
Last May several ex-NFL players filed suit in federal court claiming the NFL recklessly and illegally fed players painkillers as a means to keep them on the job. Several players, including ex-Bills star Marcellus Wiley have argued that the amount of painkillers consumed during his playing days left him with partial renal failure in his kidneys. Other players argue that the culture of painkiller dependence turned them into drug addicts upon leaving the league. Former lineman Ross Tucker has defended the NFL, arguing that the plaintiffs are deflecting personal responsibility and just looking for handouts from the League's deep pockets. But most ex-players don't feel that way, and that's a growing problem for Roger Goodell.
While America remains fixated on the record-setting deals for young NFL stars, its often forgotten that many of its old stars are struggling, both physically and financially. The painkillers suit comes on the heels of the League's concussion suit, another multi-million dollar lawsuit filed by former players. Retired NFL players also recently met with Congressional members to discuss the difficulties they and their caregivers have faced in retirement. Many of their issues stem from the fact that NFL contracts generally remain non-guaranteed, and players' health benefits expire five years after defection from the League. These issues, combined with the grim reality of the neurodegenerative disease now plaguing many ex-players, have forced retirees to take their former employer to court.
Can Goodell win this game? Experts say that the suit faces numerous hurdles, like obtaining class certification and proving causation. But even if this latest suit is dismissed,  NFL retirees are not likely to go away without a fight.  The National Football League is the world's top-grossing sports league, (which also happens to be insulated from paying income tax), and Goodell himself was paid more than $44 million as recently as 2012. At some point the NFL is going to have to share a larger part of that pie with its former players by rebooting their pensions. If not, Goodell and his League's public image may go down faster than a Cadillac off Alligator Alley.
—
Andrew Blancato (@BigDogBlancato) holds a J.D. from New York Law School, and is a graduate of the University of Massachusetts, Amherst. When he's not writing, he is either clerking at a trial court in Connecticut, or obsessing over Boston sports.
Featured image courtesy of [Tom Woodward via Flickr]