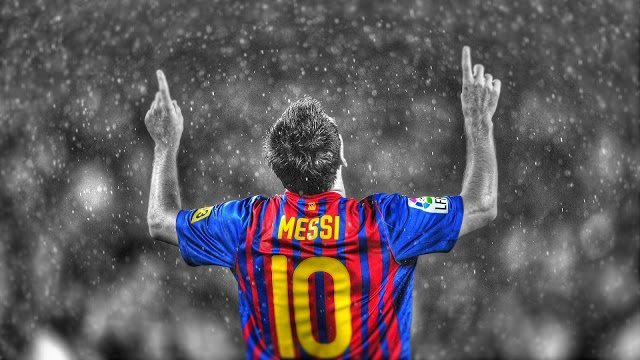 Image courtesy of [2 TOP via Flickr]
Sports
No Good Deed Goes Unpunished: Messi's Donation Offends Egyptian Officials
By
|
Athletes from practically every sport frequently donate their gear to charity but this week, FC Barcelona's Lionel Messi received negative press after donating a pair of shoes to a charity auction conducted by a television station with high Egyptian viewership. Instead of being seen as a gesture of goodwill, the donation of the shoes was received as a slap in the face–a suggestion that Egyptians aren't capable of purchasing their own shoes. Furthermore, in Egyptian culture, shoes are seen as a symbol of disrespect or insult (shoes are considered unclean in many parts of the Arab world and the act of throwing a shoe at someone is a powerful insult). Egyptian MP Said Hasasin went on national television denouncing Messi's donation, removed his own shoes and claimed he would donate them to Argentina as a form of retribution. Egypt's Football Association representative Azmy Megahed sided with Hasasin, stating that :
I am confused, if he intends to humiliate us, then I say he better put these shoes on his head and on the heads of the people supporting him. We don't need his shoes and we don't need charity from Jewish or Israeli people. Give your shoes to your country, Argentina is full of poverty.
The Jewish Chronicle expressed confusion over this reaction, as Messi is in fact Catholic.
Not all reactions to Messi's donation were negative. The Egyptian football manager (and former player) Mido defended Messi, stating that a soccer player's shoes are his most prized possession and the whole debate stemmed from a misunderstanding. Reporter Mona El-Sharkawy, who conducted the interview, stated that Messi never suggested he was donating the shoes to Egypt–the program she interviewed him for asks all its guests to donate items to a charity auction and Messi simply suggested that he would like to donate his shoes to that auction. He never mentioned the country of Egypt at all, and meant no offense.
While the Egyptians who spoke out against Messi's donation have the right to their own opinions, they may have cost Egyptian charities a major opportunity to raise money. Auctioning off the possessions of famous athletes has historically been a profitable practice and an athlete with as much star power as Messi would have no doubt drawn interest from buyers around the world. Messi is a five time Ballon d'Or recipient who is generally considered to be the best soccer player on the planet. The shoes were not a gift to the nation of Egypt, they were a donation to a specific charity that was seeking out the possessions of celebrities. Lionel Messi has historically been very active in donating to charity and taking part in fundraising events, including the foundation of his own organization–Fundacion Leo Messi–which aims to improve the lives of impoverished youth around the world. By taking a gesture that was meant out of goodwill to heart as an attack on national identity and prosperity, Hasasin and Megahed denied the charity auction the opportunity to rake in a significant sum.