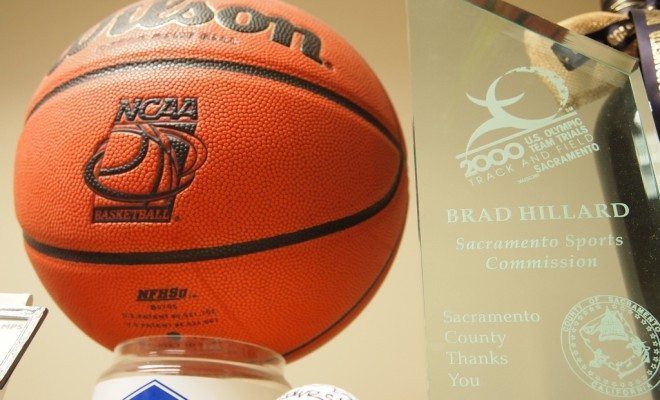 Image courtesy of [Lisa Nottingham via Flickr]
Sports
March Madness Outbreak May Not Be Quarantined to Vegas Much Longer
By
|
Springtime in America is marked by a wonderful tradition shared by all, regardless of one's age, gender, or socioeconomic status. I'm not talking about love or cherry blossoms — I'm talking about the NCAA college basketball tournament. If you are a sports fan or happen to work in an office, you have probably paid at least five dollars to enter a pool and pick the winners of the sixty-eight team, single-elimination competition. If you've ever been to Las Vegas in March, you've witnessed first-hand the popularity of gambling on college basketball.  March Madness is the third most popular time to travel to Sin City, behind New Years and Super Bowl weekend. But apart from office pools and Vegas trips, it may be difficult to legally bet on the college basketball tournament.
Since 1931, Nevada has sold itself to the rest of the nation as the premier destination for sports gambling, largely with the help of federal law enforcement. In 1961, Attorney General Robert F. Kennedy spearheaded an effort to crack down on organized crime in America and got Congress to pass the Federal Wire Act, which penalized most interstate sports gambling.  In 1992, a broadly supported law entitled the Professional and Amateur Sports Protection Act (PASPA) banned intrastate sports betting in jurisdictions apart from Oregon, Montana, Delaware, and of course, Nevada. And in 2011, the Department of Justice released a public memorandum reiterating that online sports betting is within the scope of the Federal Wire Act and will be prosecuted. U.S. law has clearly disfavored sports betting outside of Nevada, but that may soon change.
Enter New Jersey. The Garden State has seen better days, and its officials believe the road back to those better days is paved with the revenue generated through legalized sports gambling.  This effort was kickstarted in 2009 when New Jersey State Senator Raymond Lesniak filed a lawsuit in New Jersey federal court claiming that the PASPA unconstitutionally discriminates against states by allowing some to engage in legal gambling while blocking all others. The suit was dismissed in district court, and the Court of Appeals for the Third Circuit also ruled against New Jersey.  But New Jersey appealed its decision to the Supreme Court, and there are two reasons why the state has renewed hope for a favorable decision in Washington.
1. The Supreme Court's recent jurisprudence: New Jersey's appeal argues that the PASPA violates the equal sovereignty of New Jersey, a principle that basically says the federal government cannot discriminate among states. This principle was traditionally only evoked with regard to land and water rights, but it was recently cited by Chief Justice Roberts in Shelby County vs. Holder, the decision that struck down part of the Voting Rights Act. If the Supreme Court hears New Jersey's case, it's a safe bet that the briefs will cite that decision.
2. Times have changed: In addition to New Jersey, elected officials from Iowa, Missouri, and Rhode Island have either discussed or drafted joint resolutions requesting that Congress to repeal PASPA. Additionally, Nevada's largest gambling ambassadors are more worried about gambling competition from the internet than from the East Coast and Midwest. The time may be most ripe for sports books to return, especially since our New Jersey gambling dearth will soon enlarge. How else would red-blooded Americans fill that vacuous space? With family time? Don't bet on it.