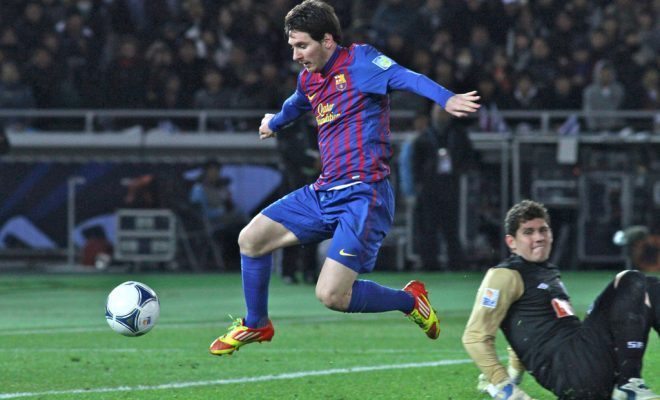 Image courtesy of [Christopher Johnson via Flickr]
Sports
Lionel Messi Sentenced for Tax Fraud
By
|
Soccer star Lionel Messi has been sentenced to 21 months in prison, after he was found guilty of three counts of tax fraud in a Spanish court. But legal experts have cautioned that given the nature of his crimes and the length of his sentence, the Barcelona player probably won't serve any time actually behind bars.
Messi's father was also sentenced to 21 months in jail for tax fraud but he too probably won't serve time. The two defrauded Spain of $4.5 in between 2007 and 2009. According to BBC they were found guilty of "using tax havens in Belize and Uruguay to conceal earnings from image rights." In Spain, those found guilty of financial crimes and sentenced to under two years in jail are able to serve that time on probation. This will require them to stay out of legal trouble while they are on probation, as well as meet other requirements. They both could be facing hefty fines, as well, but given Messi's enormous net worth, even hefty fines shouldn't be a big burden for the star.
Messi's team, Barcelona, has issued a statement of support for their player and his father, saying:
The club, in agreement with the government prosecution service, considers that the player, who has corrected his position with the Spanish Tax Office, is in no way criminally responsible.
At this point, Barcelona is the only team that Messi plays for, given that he recently announced his retirement from the Argentine national team and international soccer.
Both Messis are expected to appeal their cases. Here's a press release explaining the appeal:
The Messi press release in English where it confirms he will appeal to the Supreme Court pic.twitter.com/v6QLS8xadG

— Guillem Balague (@GuillemBalague) July 6, 2016