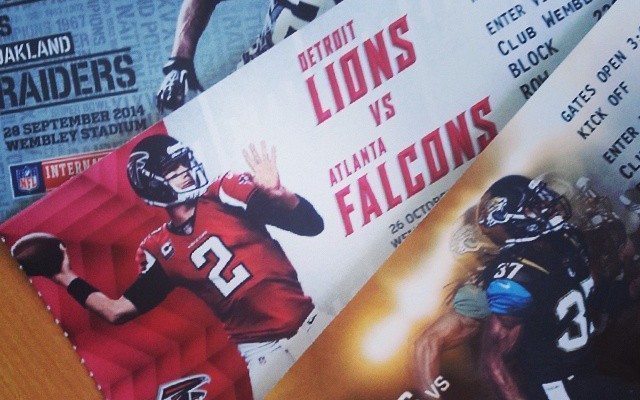 Image courtesy of [Federico via Flickr]
Sports
Fantasy Sports: Good Fun or Illegal Gambling?
By
|
Fantasy football players received an early Christmas present this week, as leagues throughout the country crowned new champions following week 15 of the NFL season. For most, that present was the gift that keeps on giving: cold, hard cash. Anybody who has played in a fantasy league will tell you that these winnings are the result of hours of research, informed speculation, and hard work…or at least hard television-watching. Even those of you who don't understand fantasy sports have still probably noticed the growing popularity of fantasy leagues. So with millions of dollars being legally exchanged this week for fantasy winnings, it's time to re-visit the age old question: why are fantasy sports legal while most sportsbooks–places where gamblers can wager on sports–remain illegal?
The answer to this question lies in a small, perhaps capricious distinction between chance and skill. In 2006, Congress passed the Unlawful Internet Gambling Enforcement Act of 2006 (UIGEA) which essentially outlawed online sports gambling. The law excluded most fantasy sports leagues, exempting bets with:
An outcome that reflects the relative knowledge of the participants, or their skill at physical reaction or physical manipulation (but not chance), and, in the case of a fantasy or simulation sports game, has an outcome that is determined predominantly by accumulated statistical results of sporting events, including any non-participant's individual performances in such sporting events…
Essentially, the government created a naughty-or-nice list. If you place bets based on skill, you're nice. If you place bets based on chance, it's coal city for you.
Exploiting this distinction has made fantasy winners happy, and fantasy businessmen even happier. FanDuel, which specializes in daily fantasy sports matches, is projecting $40 million in 2014 revenue. Boston-based DraftKings has raised over $75 million in investments since it was founded in 2012. Clearly, the industry heads of "skill" based sports wagers are at the top of the nice list, but the ambiguous language Congress has utilized may leave room on the list for others.
Most sportsbooks typically offer their clients bets on a particular team's outcome in a particular game. Arguably, the results of these games are determined based on home-field advantage, strength of the opponent, and the collective performance of the team. Some larger sportsbooks offer player-props, which are estimations of how a particular player will do either in a particular game, or over the course of a season. For example, if a gambler banks on Detroit Lions wide receiver Calvin Johnson to catch more than 1.5 touchdowns in a specific game, he reaps a monetary reward. Sound familiar?
To New Jersey attorney Charles Humphrey, it sounded like a fantasy sports wager. That's why in 2006, Humphrey filed an action in federal court arguing that fantasy leagues and sportsbooks were essentially the same, and that ESPN was breaking gambling laws by collecting fantasy entry fees. The District Court of New Jersey ruled against Humphrey, but chose not to tread into the murky waters of the UIGEA's skill/chance distinction when relying on the law.
Few others have opined on whether player props are skill-based and technically legal under the UIGEA. That's probably because it's political. Some casinos with money and clout have set their sights higher than online player props, attempting instead to push through live-action sportsbooks in places like Monmouth, New Jersey. And seeking to compete online with the aforementioned FanDuel and DraftKings is also probably more difficult than it appears. Beyond deep pockets, those two companies belong to the Fantasy Sports Trade Association (FSTA). The FSTA is no stranger to lobbying and legal action, and although they typically argue in favor of the sports-wagering industry, don't bet on them siding with a start-up company looking to specialize in prop bets and take a piece of their pie. After all, some of the biggest opponents of the online expansion of gambling happen to be other gamblers.
Regardless of hurdles, the valuation of a professional athlete's performance is highly lucrative, and part of an industry that is getting bigger and bigger. It's only a matter of time before some brave company offers player prop bets under the guise of a fantasy league. To prepare, Congress should rewrite the UIGEA's skill/chance distinction, because the current list of who's naughty and who's nice doesn't make much sense…even if you check twice.