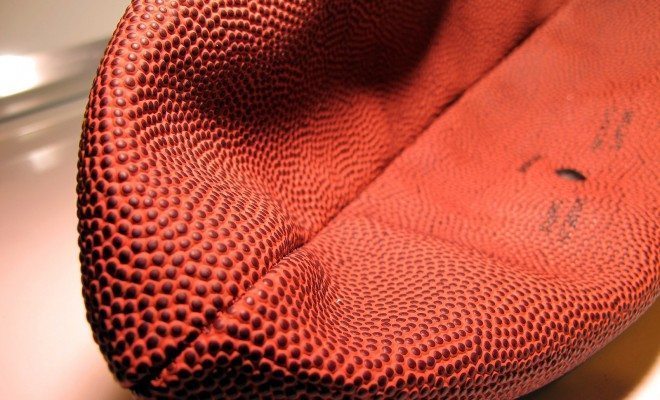 "ready to play" Courtesy of [frankieleon Via Flickr]
Sports
Deflategate Returns: Tom Brady to Serve Four Game Suspension to Start 2016 Season
By
|
Monday saw a new wrinkle in the low level scandal that seemingly won't disappear: Deflategate. New England Patriots' quarterback Tom Brady will indeed serve a four game suspension for the upcoming NFL season, due to his still unclear role in using deflated footballs during the AFC Championship game in 2014, when the Patriots defeated the Indianapolis Colts 28-0.
A federal court of appeals concluded on Monday morning that NFL Commissioner Roger Goodell's actions last September in suspending Brady for four games was in fact within his powers, even given the collective bargaining agreement he signed with the NFL Player's Association (NFLPA) which appealed his original dictum last September.
The latest developments drew praise from the NFL and disappointment from the NFLPA.
After Monday's ruling, the league posted this official statement:
We are pleased the United States Court of Appeals for the Second Circuit ruled today that the Commissioner properly exercised his authority under the collective bargaining agreement to act in cases involving the integrity of the game. That authority has been recognized by many courts and has been expressly incorporated into every collective bargaining agreement between the NFL and NFLPA for the past 40 years.
The NFLPA was less enthusiastic with the ruling, which involved a three judge panel led by U.S. Circuit Judge Barrington Parker, and stated:
"Our Union will carefully review the decision, consider all of our options and continue to fight for players' rights and for the integrity of the game."
The judges cited Brady's decision to destroy his cell phone the day he was set to have an interview with an investigative team as a leading factor in their ruling.
Even Donald Trump weighed in. At his campaign rally in New Hampshire yesterday morning, he had this to say about the four time Super Bowl champ (and his frequent golf partner): "Leave Tom Brady alone!"
And although this decision can be appealed by Brady and the NFLPA, it looks like the prospect of that long and arduous process will result in a Brady-less Patriots for the first four games of the 2016 season. At least that should leave Brady with plenty of time to sneak in a few more rounds of golf with his buddy Trump.