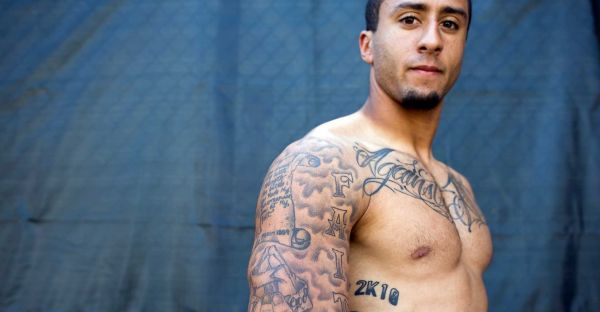 "colin kaepernick" Courtesy of [Kate via Flickr]
Sports
Colin Kaepernick Will Continue to Sit During the National Anthem
San Francisco 49ers quarterback Colin Kaepernick isn't apologizing for refusing to stand for the national anthem during last Friday's NFL preseason game against the Green Bay Packers. Following a team practice Sunday, Kaepernick defended his actions, telling reporters he'll continue to remain seated during the song in order to bring awareness to racial injustice and police brutality.
"This country stands for freedom, liberty, justice for all–and it's not happening for all right now," said Kaepernick.
Watch part of Colin Kaepernick's explanation below
He said, "there's people being murdered unjustly and [people are] not being held accountable. Cops are getting  paid leave for killing people. That's not right. That's not right by anyone's standards."
Many critics who see the flag as a symbol of the military viewed the protest as an insult to the men and women who serve in the armed forces. In his defense, Kaepernick said he has "great respect for men and women that have fought for this country." He explained,
I have family, I have friends that have gone and fought for this country. They fight for freedom. They fight for the people, they fight for liberty and justice for everyone. And that's not happening. People are dying in vain because this country isn't holding their end of the bargain up, as far as giving freedom and justice, liberty to everybody. It's something that's not happening. I've seen videos. I've seen circumstances where men and women that have been in the military have come back and been treated unjustly by the country they fought for and have been murdered by the country they fought for, on our land. That's not right.
When it came to the election, the 29-year-old showed disdain for both presidential candidates Hillary Clinton and Donald Trump, saying they both represent "the issue we have in this country." Kaepernick explained:
I mean, you have Hillary [Clinton] who's called black teens or black kids super-predators. You have Donald Trump who's openly racist. I mean, we have a presidential candidate who's deleted emails and done things illegally and is a presidential candidate. That doesn't make sense to me, because if that was any other person, you'd be in prison. So what is this country really standing for?
This isn't the first time the quarterback has remained seated during the patriotic anthem. He also sat for the "Star Spangled Banner" at two previous preseason games, although the silent protest went relatively unnoticed until recently.
It's unclear if his continued protest will result in him getting cut from the team, but that's a risk he's willing to take. "If I do, I know I did what's right and I can live with that at the end of the day," said the QB. For now it appears that at least his teammates respect his decision.
And just by listening to his teammates, I think they respect his commitment to this, too. It's not comfortable, but it's real.

— Tim Kawakami (@timkawakami) August 28, 2016
#49ers Torrey Smith: "It takes a strong individual to stand up like that. That's a right that we have."

— Eric Branch (@Eric_Branch) August 28, 2016
Fans, however, are a different story. One fan filmed a viral video of himself burning a Colin Kaepernick jersey while playing the national anthem in the background.
49ers fans burning Kaepernick's jersey to the National Anthem pic.twitter.com/MILA3AxNld

— BLACK ADAM SCHEFTER (@B1ackSchefter) August 28, 2016
There's even a petition floating around by fans asking the NFL to fire him for "continuing to cause division and encourage racial separation using his sports platform and social media." At the time of this post, the petition currently has about 400 signatures out of its desired goal of 1,000.
The NFL released a statement Saturday that said, "Players are encouraged but not required to stand during the playing of the National Anthem."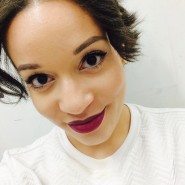 Alexis Evans is an Assistant Editor at Law Street and a Buckeye State native. She has a Bachelor's Degree in Journalism and a minor in Business from Ohio University. Contact Alexis at aevans@LawStreetMedia.com.