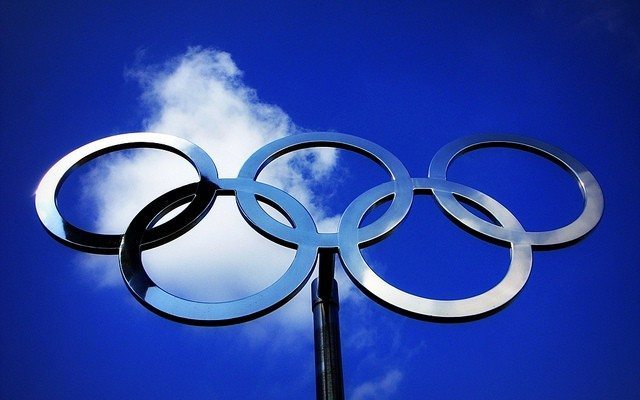 Image courtesy of [Shawn Carpenter via Flickr]
Sports
Boston Olympics Backlash Filled With Cowardice and Stupidity
By
|
The pageantry and anticipation surrounding the Olympic Games has subsided recently. The mismanagement by certain host countries (Greece and Russia among others) has had a sobering effect on future host-candidates. In other words, countries are still down to party at your place, they just don't welcome you coming over and ruining their expensive city.
And no city makes headlines for being unwelcoming quite like Boston. Last Thursday, America's bid city held its first community meeting on the 2024 Olympics at Suffolk Law School. The organization No Boston Olympics–a grassroots coalition that has seemingly summoned the hospitality of Louise Day Hicks–was a vocal participant at the meeting. Essentially, No Boston Olympics feels the cost of hosting the 2024 Games would financially cripple the city, and everyone within the blast radius would foot the bill via taxes. The group makes a strong point: spending lots of money often sucks. But like other groups of contrarian fiscal hawks (see: Tea Party), they don't see the entire picture.
The truth is, the success of the Olympic Games usually depends on who's hosting. Greece, a country whose debt is becoming as famous as its Baklava, has not rebounded from hosting the 2004 Olympic Games.  Russia, which is having difficulty financing its own imperialistic urges, is now also struggling to pay off the 2014 Sochi Olympic Games.
On the flip side, the 2008 Summer Olympics turned a profit in Beijing. The 2012 Games in London, which were not cheap, could generate up to £40 billion in economic growth for England by 2020. Are those examples too foreign for you? The good ol' US of A turned a profit after the '96 games in Atlanta. As we did for the '84 games in Los Angeles and then again for the Salt Lake City Winter Olympics in 2002.  Don't we have faith that an Olympics in Boston would follow the lead of England or prior American Olympics rather than those games in Greece and Russia?
Here are a couple of reasons why Boston could be a good spot. The CEO of the 2002 Salt Lake games–Mitt Romney–lives in the area, and Boston is where his venture capital firm is headquartered. Not only is he local, but he also could have some free time on his hands! This is not a joke. Speaking of saviors for winter sports, do you know who else calls greater Boston home? Bob Kraft, the Patriots owner who privately financed his new stadium and turned a moribund afterthought into a four-time Super Bowl winning machine. He's also been fingered as an adviser for the 2024 bid. Another big name is Red Sox owner John Henry, who was one of the few people who made millions during the 2008 recession and has already approved of Olympic use for Fenway Park.
This really isn't a coincidence. There are many people in Boston who manage money well and who know the business of sports. It's also densely populated, connected by a major subway system, and has vacant college housing during the summer. You get the point. Now let's hear some counter-points courtesy of Boston.com's coverage of the committee meeting.
"Members of Boston Homeless Solidarity Committee questioned why  . . . a cure for AIDS couldn't get the resources and attention that an Olympic bid might." (You can host the Olympics when you cure AIDS. Deal, fat cats?)
"At one point during Mandredi and Blauwet's presentation, they showed a rendering of the proposed beach volleyball stadium on Boston Common. That idea drew hissing." (Boston Common is for ice skating and for smoking pot in between Emerson classes. Not beach volleyball.  GAWT IT? If Boston wins the bid, don't be surprised if there's a spinoff protest for this particular issue. #NAWTOWAHCAWMIN)
Being frugal about local resources is understandable. People want the T (subway) fixed. People want better infrastructure. And people want these things completed quickly, without being too expensive. Well you know what could potentially make that happen? The Olympics. This isn't that novel of an idea. If the International Olympic Committee and the United States are pushing for a smooth, seamless Olympics, you'll probably get outside funding to fix some of your local problems. Romney got $3 million from the federal government specifically to help extend Salt Lake City's light rail for its Olympics. In fact, for the last three American Olympics the federal government has spent $1.4 billion to improve the host cities' transportation and infrastructure, a figure that will increase considering the government knows how inflation works. This money comes in addition to the millions that these cities receive from outside investors and through corporate sponsorship.
I realize many in Boston still suffer from a Big Dig hangover. That mega-engineering project spiraled out of control and the debt won't be paid until 2038. But one bad investment–and its badness is debatable–shouldn't stop the city from taking some financial risks in the future. The list of potential hosts is getting smaller, which means the IOC will soon be forced to scale down the costs involved in hosting the Olympics, which means the possibility of profit could be even greater. So while this may not be an obvious opportunity for Boston, maybe we should fully evaluate the idea[r] before calling in the militia. I mean, who doesn't love a pahty, kid?