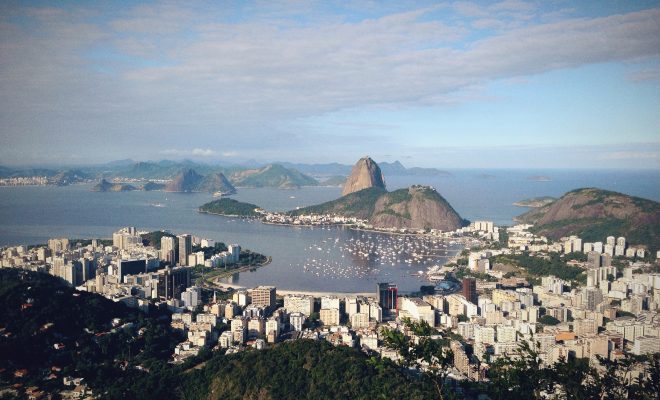 "Rio" courtesy of [Ricky Montalvo via Flickr]
Sports
Bacteria on the Beaches: No One Wins at Rio 2016
By
|
Murphy's Law states that anything that can go wrong, will go wrong, and never has that seemed truer than in Rio as the Brazilian government struggles to keep the 2016 Olympics afloat.
The Rio Olympics took another hit last week, after scientists found dangerous strains of drug-resistant bacteria along the beaches that will host swimming, rowing, and canoeing events during this summer's Games. Two as-yet-unpublished studies found microbes of "super bacteria" along beaches in San Diego, Ipanema, Leblon, Botafogo and Flamengo. The bacteria, Klebsiella pneumoniae carbapenemase (KPC), can lie dormant in the human body for months, only emerging when the body is attacked by an illness. Not only is KPC is antibiotic resistant, but it also has the ability to infect other bacteria and make it resistant as well, making it even more frightening. KPC entered the water system from hospitals, households, and businesses that release waste largely without regulation, bringing bacteria that never should have made it to open water into lagoons and the ocean itself.
Water has already been a concern for the Games, as large bodies of standing water are breeding grounds for mosquitoes that spread the Zika virus. But the idea that the ocean itself could be contaminated along the shoreline is more than a threat to Brazil–the bacteria could spread to the beaches of other nations and begin to infect other strains of bacteria across Latin America's Eastern coast.
In 2014, journalists documented ridiculous conditions in Sochi, Russia during the Winter Olympics. Lack of potable and running water, half-built hotel rooms and manholes without covers were all staples of the Sochi experience. While Sochi was far from ideal, journalists and athletes were not at risk of serious health impairments due to their accommodations. In Rio, athletes, trainers, journalists, and visitors to the Games could be exposing themselves to dangerous illnesses if they attend.
For athletes who have worked all their lives to qualify for the Olympic Games, it doesn't make sense to back out–they may not qualify again, they may never reach this level of physical prowess again, they may need an Olympic win to gain or keep a sponsor. Media outlets will still report on the Games and broadcast events from Rio because they are massive moneymakers, no matter how dangerous they are. The International Olympic Committee will not cancel the games because it would consider that to be an overreaction. The World Health Organization has given the Games the green light, stating that Zika virus is still an emergency in Brazil but holding the games will not drastically increase the risk of the virus spreading.
Despite all the evidence that the Rio Games are dangerous, they are still moving forward, setting a dangerous precedent for events such as the Qatar World Cup, which was allegedly secured through bribes and has been allegedly built on slave labor and violent human rights abuses. Athletes and media outlets have the option of abstaining from these events, and international sports organizations have the power to revoke a nation's bid or cancel an event, but none of them do. The media and organizers fear losing their profits, while the athletes fear losing their one shot at success. However, if taking that shot comes at the expense of public health and safety, is it really worth it?