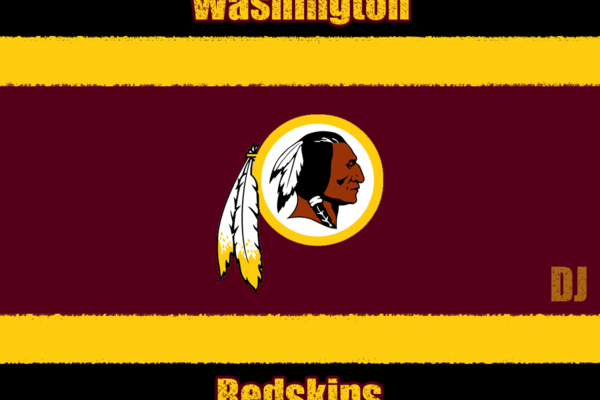 Blogs
Dan Snyder is Definitely Pissed Off by Redskins Trademark Loss and I Love It
By
|
I'd like to think my article from last week played a part in the important decision made today, but the true heroes are the United States Patent and Trademark Office. Congratulations, you get the Trevor seal of approval.
The USPTO canceled six federal trademark registrations for the name "Washington Redskins" today, saying that the name is "disparaging to Native Americans" and thus cannot be trademarked under federal law.
Lead attorney Jesse Witten of Drinker Biddle & Reath filed the case before the Trademark Trial and Appeal Board on behalf of five Native Americans.  "We presented a wide variety of evidence including dictionary definitions and other reference works, newspaper clippings, movie clips, scholarly articles, expert linguist testimony, and evidence of the historic opposition by Native American groups to demonstrate that the word 'redskin' is an ethnic slur," Witten said in a press release.
Federal trademark law does not allow trademarks that could be considered offensive or racist to groups, so the ruling has stripped the Redskins of six different trademarks associated with the team, each containing the word "redskin."
What does this mean for the Washington Redskins? They could potentially be forced to change the name of the team since they wouldn't be able to make any money off of anything with the Redskins name or logo. But, Native Americans have been down this road before. In 1992 the Trial and Appeals Board rescinded the team's trademark, only for it to be overturned in a federal court ruling after the team appealed.
The Redskins will still have rights to their name for the time being as they are expected to appeal the decision much like in 1992, but I have a strong feeling that this time it will be different and people will finally come to their senses and realize that the name is atrociously racist. So everybody please cross your fingers with me.
Daniel Snyder will fight tooth and nail to keep the name of his precious team, and I just learned today that the outspoken owner has a backup plan. Snyder had the name "Washington Warriors" trademarked more than ten years ago according to the Washington City Paper. This convinces me even more that he realizes the Redskins name is offensive, racist, derogatory, disrespectful, hurtful, obnoxious (I could go for days but I'll stop with obnoxious), otherwise he wouldn't need a backup name.
Native Americans won this battle but the war is not close to being over, it could be months and even years before we see the Redskins change their name and logo. But as a wise man named Trevor Smith once said, "we'll fight and we'll fight until we cant fight anymore, because our cause is just but our patience is poor!"
In all seriousness though, this was a great outcome for Native Americans around the country. The five plaintiffs should be extremely proud of their courage and determination as they could be the ones who finally get the organization to change its name.
—
Trevor Smith
Featured image courtesy of [RedSoxFan33 via DeviantArt]