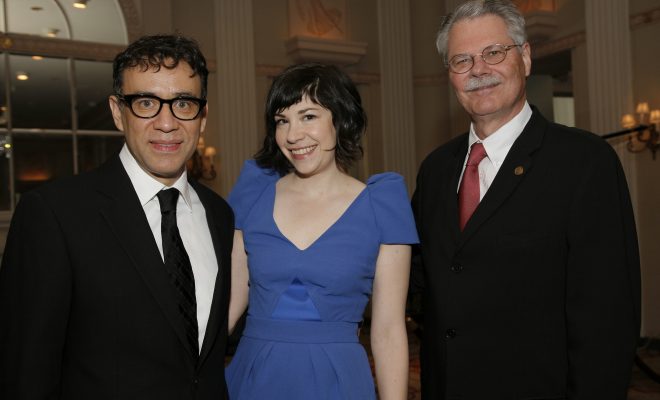 Image courtesy of [Peabody Awards via Flickr]
RantCrush
RantCrush Top 5: September 30, 2016
By
|
Welcome to RantCrush Top 5, where we take you through today's top five controversial stories in the world of law and policy. Who's ranting and raving right now? Check it out below:
If you've ever seen the Fred Armisen and Carrie Brown show "Portlandia," you know one of the most popular sketches is the feminist bookstore, where Brown and Armisen play hilarious type-A feminist bookstore keepers. Turns out that bookstore, In Other Words, is a real shop that the show's creators have worked with for years. Recently, though, the bookstore owners have severed ties with the show and earlier this year put up a sign in the window condemning the program.
Lol Portlandia triggered the bookstore they use for that skit pic.twitter.com/bvdACVntmx

— Asian Celebrity (@babyfinland2) September 29, 2016

Their complaint described the show as white and gentrifying. Which is weird because the show seems very self-aware and makes fun of both of those things extensively. Is the criticism based on creative differences?