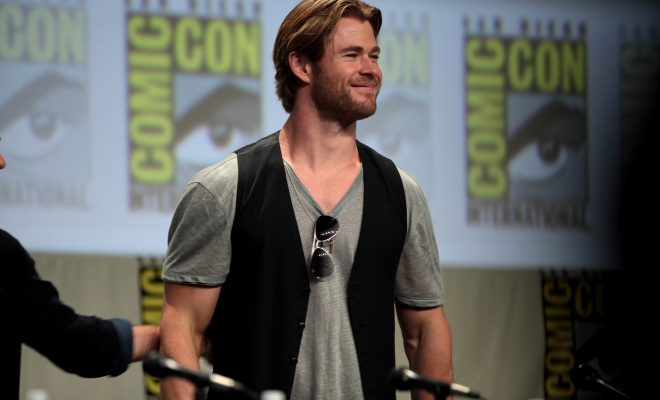 "Chris Hemsworth" courtesy of Gage Skidmore; License:  (CC BY-SA 2.0)
RantCrush
RantCrush Top 5: October 28, 2016
By
|
Welcome to RantCrush Top 5, where we take you through today's top five controversial stories in the world of law and policy. Who's ranting and raving right now? Check it out below:
Supreme Court Justice Clarence Thomas has been accused of sexual assault by Moira Smith, an Alaskan lawyer. Smith claimed that when she was 23–in 1999–Thomas groped her at a dinner party when she was working in DC. Thomas was already a Supreme Court justice at that point. Smith posted about the allegations on Facebook, and was then interviewed by The National Law Journal. In an interview she explained her motivations for coming forward, saying:
We now know that many men in power take advantage of vulnerable women. That willingness by men in power to take advantage of vulnerable women relies on an unspoken pact that the women will not speak up about it. Why? Because they are vulnerable. Because they are star-struck. Because they don't want to be whiners. Because they worry about their career if they do speak out. But silence no longer feels defensible; it feels complicit.
Clarence Thomas–who was also accused of sexual harassment by Anita Hill during his Senate confirmation in 1991–denies the allegations by Smith.
Anita Hill discusses Moira Smith's accusation that Justice Thomas groped her in 1999 https://t.co/D2DpakjdIV via @TheNLJ @ZoeTillman pic.twitter.com/5q29qpBpBo

— Beth Frerking (@BethFrerking) October 27, 2016