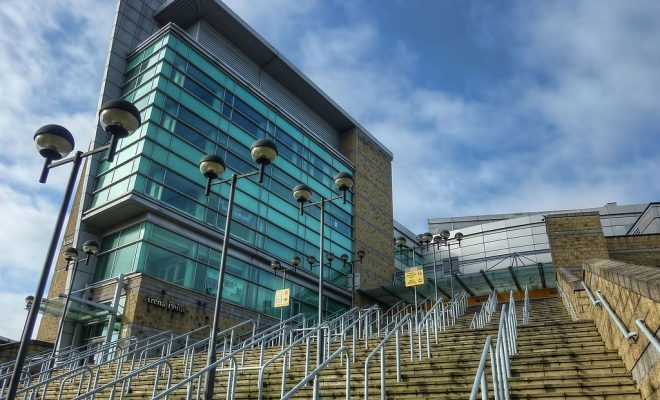 "MEN Arena, Manchester" courtesy of MEN Arena, Manchester; License:  (CC BY-SA 2.0)
RantCrush
RantCrush Top 5: May 23, 2017
By
|
Welcome to RantCrush Top 5, where we take you through today's top five controversial stories in the world of law and policy. Who's ranting and raving right now? Check it out below:
Last night, an explosion killed at least 22 people and injured 59 others during an Ariana Grande concert in Manchester, England. Officials are treating it as a suicide attack, but many details are still unclear. The attacker appears to have been one man acting alone, who detonated a homemade explosive device. He died in the explosion.
Young concertgoers left the site screaming and video footage shows chaos and panic. Grande is popular among young listeners and police confirmed several children were among the dead. This is the worst terror attack in Britain since the London subway bombings in 2005 and brought to mind the concert hall terrorist attack in Paris in 2015.
19 dead, 50 injured in #ManchesterArena explosion. Being treated as a terror incident. https://t.co/RaoedzKYpV pic.twitter.com/LJmydjJTnr

— BBC North West (@BBCNWT) May 23, 2017
According to the CEO of the Pennsylvania-based company that manages the Manchester Arena, you have to pass a strict security check to enter the concert area. But it seemed like the explosion went off in the foyer of the arena, at the very end of the concert when people had already started leaving. Witnesses said the whole building shook with the blast.
broken.
from the bottom of my heart, i am so so sorry. i don't have words.

— Ariana Grande (@ArianaGrande) May 23, 2017