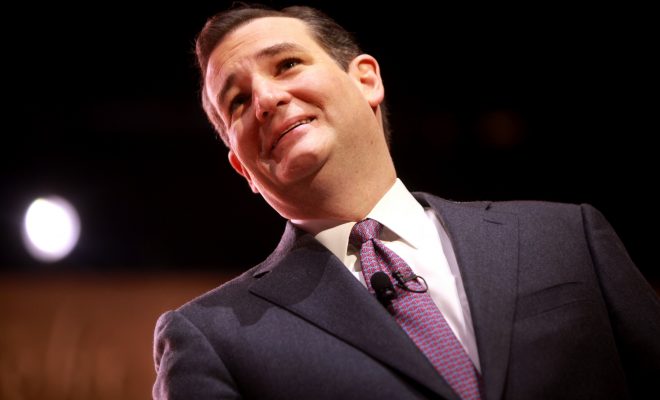 "Ted Cruz" courtesy of Gage Skidmore; License:  (CC BY-SA 2.0)
RantCrush
RantCrush Top 5: March 9, 2017
By
|
Welcome to RantCrush Top 5, where we take you through today's top five controversial stories in the world of law and policy. Who's ranting and raving right now? Check it out below:
On Monday, Republicans unveiled their new health care plan to replace the Affordable Care Act. Yesterday, Speaker of the House Paul Ryan tried his best to sell the plan, after dissatisfaction was expressed across the political spectrum. But there's still lots of criticism floating around–various groups representing medical doctors, retired citizens, and insurance companies from both the left and the right have spoken out against it. Some powerful conservative groups and lawmakers have organized to oppose the new plan, claiming that it doesn't go far enough, and calling it "Obamacare-lite."
But at least Donald Trump is supportive of the plan, and said, "we're gonna have a tremendous–I think we're gonna have a tremendous success." Overnight, the House Ways and Means Committee became the first to approve it, after 18 hours of debate. The White House wants the plan to pass by April 7, but that might be easier said than done considering recent setbacks.
Despite objections from doctors, nurses, hospitals, the AMA & the AARP, and not knowing the cost, Republicans rushed through #Trumpcare. https://t.co/kc5s2bZeVH

— Keith Boykin (@keithboykin) March 9, 2017