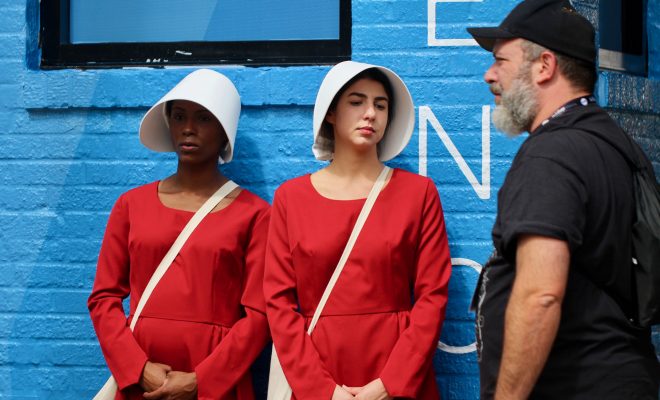 Image courtesy of Daniel X. O'Neil; License: (CC BY 2.0)
RantCrush
RantCrush Top 5: June 28, 2017
By
|
Welcome to RantCrush Top 5, where we take you through today's top five controversial stories in the world of law and policy. Who's ranting and raving right now? Check it out below:
Another massive cyber attack has made it to multiple countries. The attack is believed to have originated in Ukraine. The ransomware has affected an estimated 64 countries so far, and is mainly targeting businesses. Infected computers show a message saying that all files have been encrypted. And just like the earlier ransomware attack in May, these hackers demand ransom payments in the form of Bitcoin to unlock the owner's data. According to cybersecurity experts, this type of ransomware has never been seen before.
However, experts reportedly found a "vaccine" against the ransomware early this morning, that could cure individual infected computers. But they still have not found a kill switch, which would stop the computers from spreading the virus to others. Now, everyone is wondering who is behind the latest hack, and why. Some say it could have political motivations or that the hackers just want to cause widespread disruption. But because Ukraine was hit the hardest and its main antagonist is Russia, many people suspect the Kremlin is behind it.
The fast-spreading Petrwrap/Petya ransomware sample we have was compiled on June 18, 2017 according to its PE timestamp. pic.twitter.com/CHUYvsiQ08

— Costin Raiu (@craiu) June 27, 2017