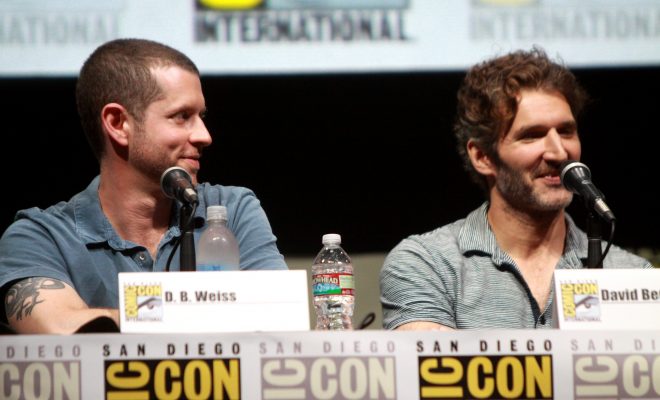 D. B. Weiss & David Benioff courtesy of Gage Skidmore; License: (CC BY-SA 2.0)
RantCrush
RantCrush Top 5: July 20, 2017
By
|
Welcome to RantCrush Top 5, where we take you through today's top five controversial stories in the world of law and policy. Who's ranting and raving right now? Check it out below:
Yesterday, the Department of Justice revived a policy that allows federal law enforcement officers to seize people's property and assets if they are suspected of a crime, but not yet charged. This is generally referred to as civil asset forfeiture. Probable cause is the only threshold needed to trigger it. Critics say that the policy, which was eliminated at the federal level in 2015, has been misused and has negatively affected innocent people. Some state governments have done away with similar policies as well, although it's important to note that even in states that don't allow civil asset forfeiture, federal officials may still be able to seize assets under the new policy change. The Washington Post reports that in 2014, federal law enforcement officers took more money from citizens than burglars did.
JUST IN: DOJ new asset forfeiture policy – police can seize property from people not charged w/crime even in states where it's been banned. pic.twitter.com/P8K0g80m4E

— Paula Reid (@PaulaReidCBS) July 19, 2017
But AG Jeff Sessions said that reinstating this policy will help weaken criminal organizations by taking away their money. "This is not about taking assets from innocent people," said Deputy Attorney General Rod Rosenstein yesterday. "It's about taking assets that are the proceeds of, or the tools of, criminal activity, and primarily drug dealing." But still, many conservatives spoke out against the policy.
Asset forfeiture is an unconstitutional taking of property without trial. It's wrong and I call on the AG and the Adminsitraion to stop.

— Senator Rand Paul (@RandPaul) July 20, 2017