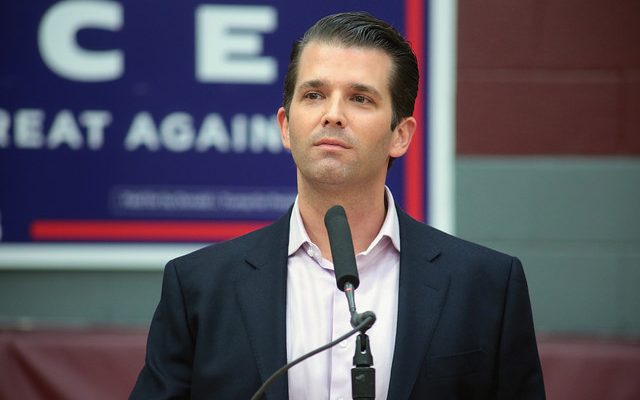 "Donald Trump, Jr." Courtesy of Gage Skidmore: License (CC BY-SA 2.0)
RantCrush
RantCrush Top 5: July 10, 2017
By
|
Welcome to RantCrush Top 5, where we take you through today's top five controversial stories in the world of law and policy. Who's ranting and raving right now? Check it out below:
Over the weekend, news broke that Donald Trump Jr. met with a Russian lawyer with ties to the Kremlin, who promised him damaging information about Hillary Clinton during last year's campaign. Donald Trump's then-campaign chairman Paul Manafort also attended the meeting, as did Trump's son-in-law Jared Kushner. The meeting reportedly took place at Trump Tower on June 2016, only two weeks after Trump became the Republican nominee. Despite a long period of accusations and speculation of collusion with Russia, this is the first confirmed private meeting between people in Trump's inner circle and someone connected to the Russian government.
So. We've learned unequivocally that Trump Jr. acted on behalf of the campaign and that they were willing to get materials from Russia.

— Jared Yates Sexton (@JYSexton) July 10, 2017
It is unclear what exactly went down at the meeting. But when Trump Jr. was first asked about it, he said they mainly discussed adoptions of Russian children. When asked again, after the New York Times had published a second story, he changed his account and claimed that he met the lawyer after an acquaintance requested it, and that she claimed to have information that people with links to Russia were funding Clinton's campaign. The information was "vague, ambiguous and made no sense," Trump Jr. said. This morning, Moscow denied knowing anything about the meeting.