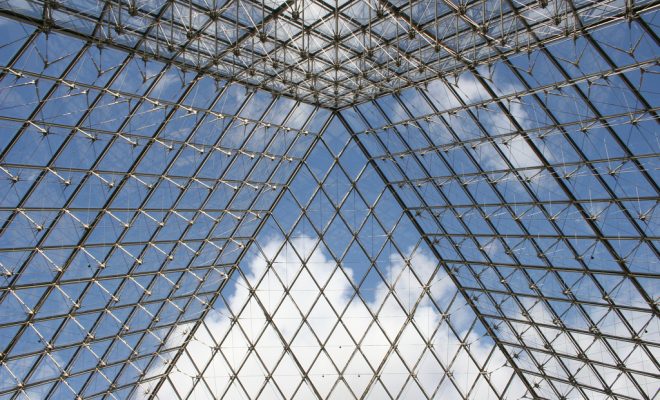 "Louvre" courtesy of Chris Brown; License:  (CC BY 2.0)
RantCrush
RantCrush Top 5: February 3, 2017
By
|
Hashtag of the day: #HalftimeShow. People are prepping for the Super Bowl on Sunday and Lady Gaga is the halftime performer. As Gaga has been very vocal in her critique of Donald Trump, many are expecting her to make a political statement. All she has said so far is, "I believe in the spirit of equality." Let's hope for a good show and read on for today's rants:
Welcome to RantCrush Top 5, where we take you through today's top five controversial stories in the world of law and policy. Who's ranting and raving right now? Check it out below:
Ever since Kellyanne Conway coined the term "alternative facts," she has been on a roll. In an interview with MSNBC last night she talked about the "Bowling Green Massacre" as justification for President Donald Trump's travel ban. She claimed that President Obama banned Iraqi refugees in 2011 after two refugees carried out a massacre in Bowling Green, Kentucky.
.@KellyannePolls says that 2 Iraqi refugees "were the masterminds behind the Bowling Green massacre."
(There was no such massacre.) pic.twitter.com/sD3Nnb5xfE

— Joe Sonka (@joesonka) February 3, 2017
But, there was never such an attack. The Obama Administration did slow down the intake of refugees in 2011 after two Iraqi men tried to send money and weapons to al-Qaeda. But those men never planned a massacre and most certainly didn't carry one out. And Obama's "Iraqi refugee ban" is a significantly more complicated and nuanced issue than Conway made it out to be. People on social media immediately started having fun with the new "alternative facts," but it's no joke to many that some members of Trump's team believe they can spout completely false information to justify their actions.
I was a student at BGSU when the Bowling Green Massacre didn't happen. I'll never be able to not forget what I didn't see that day.🙏

— Jim Osborne (@ozzy4873) February 3, 2017