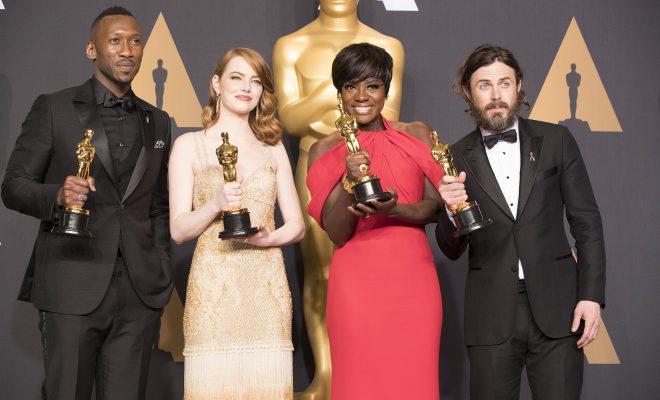 Image courtesy of Disney | ABC Television Group; License: (CC BY-ND 2.0)
RantCrush
RantCrush Top 5: February 27, 2017
By
|
Welcome to RantCrush Top 5, where we take you through today's top five controversial stories in the world of law and policy. Who's ranting and raving right now? Check it out below:
Last night was the Academy Awards and "La La Land" got a lot of the statuettes. But it didn't get the most prestigious award–Best Picture–even though it was incorrectly announced as the winner at first. After an embarrassing mix-up, "Moonlight" took home the coveted prize.
This off-camera shot of the cast/crew of Moonlight winning Best Picture pic.twitter.com/uWfxehXRsJ

— Spencer Althouse (@SpencerAlthouse) February 27, 2017
The whole evening was a success for more diverse movies, following last year's criticism of #OscarsSoWhite. "Moonlight," which depicts the coming of age story of a young black gay man, was an important victory as debates centering on race, immigration, and LGBT rights are in full swing. "Moonlight" actor Mahershala Ali also became the first Muslim actor ever to win an Oscar. While there's still a lot more work to be done to increase representation and diversity in Hollywood, the success of "Moonlight" was heartening.
But the politics didn't stop there. The night saw plenty of jabs at the new president from host Jimmy Kimmel. "I mean, remember last year, when it seemed like the Oscars were racist?" he said.