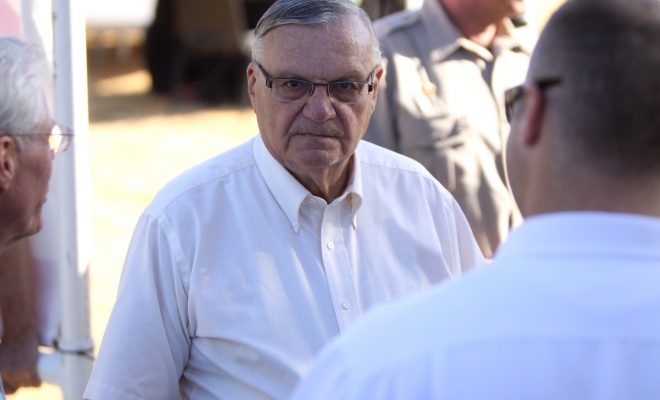 Image courtesy of Gage Skidmore; License: (CC BY-SA 2.0)
RantCrush
RantCrush Top 5: August 15, 2017
By
|
Welcome to RantCrush Top 5, where we take you through today's top five controversial stories in the world of law and policy. Who's ranting and raving right now? Check it out below:
Domain server GoDaddy canceled its service to white supremacy website The Daily Stormer after it was notified that the site published a hateful piece about Heather Heyer. Heyer was killed by a white supremacist who mowed down a crowd of people in Charlottesville. The "article" had a headline that read, "Woman killed in road rage incident was a fat, childless 32-year-old slut." After being informed that the piece existed, GoDaddy immediately severed its ties with The Daily Stormer and spokesperson Dan C. Race said, "Given The Daily Stormer's latest article comes on the immediate heels of a violent act, we believe this type of article could incite additional violence, which violates our terms of service."
We informed The Daily Stormer that they have 24 hours to move the domain to another provider, as they have violated our terms of service.

— GoDaddy (@GoDaddy) August 14, 2017
The Daily Stormer reportedly moved its domain registration to Google. But Google wasn't ok with that either. "We are canceling Daily Stormer's registration with Google Domains for violating our terms of service," a Google statement said.