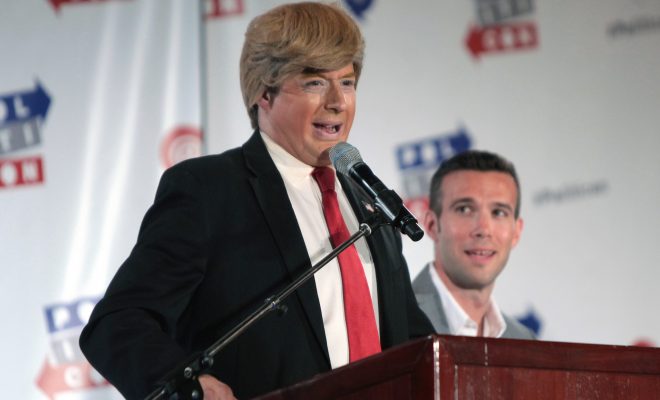 Image courtesy of Gage Skidmore; License:  (CC BY-SA 2.0)
RantCrush
RantCrush Top 5: April 4, 2017
By
|
Welcome to RantCrush Top 5, where we take you through today's top five controversial stories in the world of law and policy. Who's ranting and raving right now? Check it out below:
A chemical attack in Syria's Idlib province has killed at least 58 people, including many children. Human rights groups say either the Syrian government or Russian jets perpetrated the attack. Chemical weapons cause a horrendous and painful death–victims essentially choke to death. According to witnesses, the attack started early in the morning when they saw airplanes flying overhead and a series of loud explosion. Shortly after, civilians on the ground started displaying symptoms of a gas attack.
Horrible pictures of chemical weapons attack in Idlib. The world could have protected these kids years ago, but is still refusing to. #Syria

— James Sadri (@halfiranian) April 4, 2017
The Syrian government and Russia both deny all involvement, but some international leaders have already condemned the move as a war crime. Turkey's President Recep Erdogan told President Vladimir Putin that this could complicate their upcoming peace talks.
This attack comes just a few days after U.S. Ambassador to the United Nations, Nikki Haley, said that ousting Syria's President Bashar al-Assad is no longer a priority.