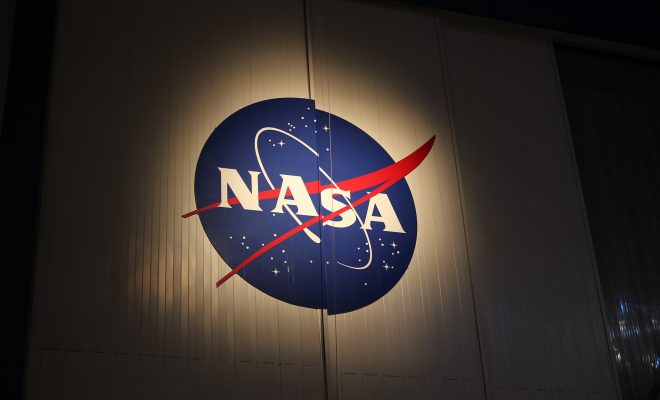 Image Courtesy of Billy Brown; License: (CC BY 2.0)
Politics
What Will Space Exploration Look Like Under Trump?
By
|
While President Donald Trump seeks to build walls around the United States, his administration is pursuing a robust plan when it comes to further frontiers–like space. According to internal White House documents obtained by POLITICO, the Trump team is looking to encourage competition between "Old Space" (traditional contractors like Lockheed Martin and Boeing) and "New Space" (private firms like SpaceX and Blue Origin) to develop new technologies and push the boundaries of U.S. space exploration.
Trump has yet to name a NASA director–a top contender is Republican Rep. Jim Bridenstine of Oklahoma–but his administration is shooting for the stars: they'd like to see a return to the moon by 2020; space stations built and operated by private companies; and a return to "the large-scale economic development of space," according to the internal documents.
During an October rally in Sanford, Florida, Trump gave the most recent public statement regarding his vision for space exploration: "A cornerstone of my policy is we will substantially expand public private partnerships to maximize the amount of investment and funding that is available for space exploration and development," he said. "This means launching and operating major space assets, right here, that employ thousands and spur innovation and fuel economic growth."
A major competition could be brewing between traditional space players and new, ambitious projects from private tech titans like Elon Musk and Jeff Bezos. NASA, which currently has an annual budget of $19 billion, could be in for budget cuts. And more government investment could be poured into private efforts like Musk's SpaceX and Bezos' Blue Origin.
According to a briefing the administration provided NASA during the transition period, Trump plans to "see private American astronauts, on private space ships, circling the Moon by 2020; and private lunar landers staking out de facto 'property rights' for American on the Moon, by 2020 as well." It went on to instruct NASA on how it should direct its activities moving forward. "NASA's new strategy will prioritize economic growth and the organic creation of new industries and private sector jobs, over 'exploration' and other esoteric activities," it said.
However Trump's space strategy plays out, its clear that NASA will not necessarily be the nucleus of America's forays beyond Earth. Former Rep. Robert Walker (R-PA) who helped draft Trump's space policy plans, and is currently involved in discussions on the plans, sees NASA as somewhat of the stalwart of a bygone era. "There are billions of dollars at stake. It has come to a head now when it has become clear to the space community that the real innovative work is being done outside of NASA," he told POLITICO.