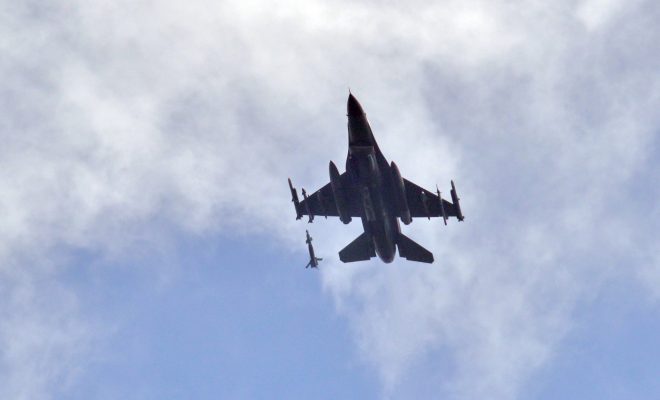 Image Courtesy of 7th Army Training Command's photostream; License: (CC BY 2.0)
Politics
U.S. Topped 2015 Arms Market With $40 Billion in Weapons Deals
By
|
A new report released last week found that the U.S. ranked first again in global arms sales, selling $40 billion worth of weapons in 2015–about half of all arms agreements worldwide.
With $15 billion worth of signed contracts, France was the second most lucrative seller. The Congressional Research Service, a nonpartisan division of the Library of Congress, revealed its findings to Congress last week.
According to the author of the review, Catherine Theohary, the report is meant to "assist Congress in its oversight role of assessing how the current nature of the international weapons trade might affect U.S. national interests."
"Knowing the extent to which foreign government arms suppliers are transferring arms to individual nations or regions provides Congress with a context for evaluating policy questions it may confront," wrote Theohary.
The U.S. and France both sold more weapons contracts than they did in 2014; the U.S. by about $4 billion  and France by more than $9 billion. Despite this, overall trade was down in 2015.
Total global arms trades dropped from $89 billion in 2014 to $79.9 billion in 2015. Russia was another big player on the production side, selling $11.1 billion worth of arms in 2015. 
So who is buying these weapons? Developing nations–Qatar, Iraq, Saudi Arabia–are the primary consumers of weapons pouring out of places like the U.S., Europe, and China.
Last year, developing nations purchased roughly $65 billion in arms worldwide, with Qatar ($17 billion), Egypt ($12 billion), and Saudi Arabia (over $8 billion) as the largest customers. One of America's biggest buyers, Saudi Arabia, is embroiled in a civil war in Yemen. Critics say it is using U.S.-supplied munitions to indiscriminately bomb cities and towns.
"The larger valued arms transfer agreements with the United States in 2015 with developing nations included multiple agreements with Saudi Arabia to provide, among other things, munitions and associated accessories and Patriot PAC-3 missiles for over $7 billion," the report found.
Earlier this month, the U.S. government blocked defense contractor Raytheon from selling 16,000 munitions to Saudi Arabia. The contract was valued at $350 million. White House Press Secretary Josh Earnest said at the time that the Obama administration "long expressed some very significant concerns about the high rate of civilian casualties" inflicted by the Saudi-led coalition in Yemen.