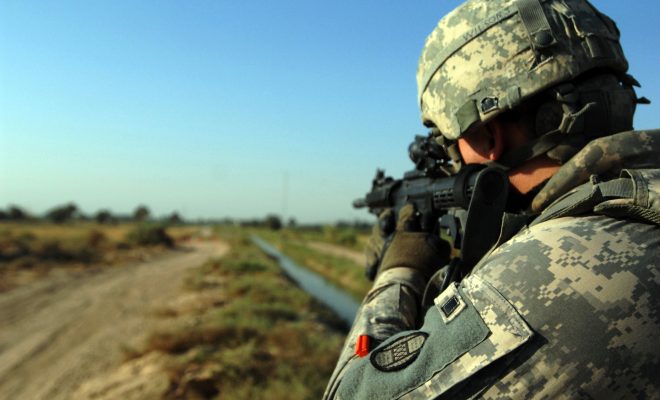 "City council meeting and security checkpoint" courtesy of [DVIDSHUB via Flickr]
Politics
Did the U.S. Pay Half a Billion Dollars for Fake Anti Al-Qaeda Propaganda?
The U.S. government allegedly paid a British PR firm half a billion dollars between 2007 and 2011 to produce fake al-Qaeda videos as part of a propaganda program, the British Bureau of Investigative Journalism revealed on Monday.
A British PR firm called Bell Pottinger reported frequently to the CIA, Pentagon, and the National Security Council. The staff produced videos made to look like amateur footage shot by rebels, and Arabic news programs.
One of the video editors, Martin Wells, called the operation "shocking, eye-opening, life-changing," and provided comments to the Bureau of Investigative Journalism. When he applied for the job in London in May of 2006 he only knew it involved a project in the Middle East. When he went for an interview it surprised him to find guards watching the room where it took place. When he asked when he would find out if he got the job, they said: "You've already got it. We've already done our background checks into you."
Bell Pottinger in the spotlight for creating propaganda videos for US military in Iraq: https://t.co/QzBAPV0HSn #comms pic.twitter.com/ALM9asdimZ

— PRWeek UK (@prweekuknews) October 4, 2016
Wells then had 48 hours to prepare for a flight to Baghdad, where he spent his time producing fake news segments and low-quality, violent commercials for al-Qaeda. He and the other staff sent out the videos to local TV stations and the military dropped digital copies off in different raids. Since the video files contained embed codes they were able to trace where and how the footage was being watched—and also trace the people who were watching them–a powerful counter-terrorism tool.
This was not a small operation—it cost over $100 million a year. Sometimes approval came straight from the White House and at one point almost 300 staff members from Britain and Iraq were involved. Wells stayed for two years. The whole operation ended in 2011, when American troops withdrew from Iraq. It was not the first time the government has used the media to spread its views and policies.
In 2005 the government hired a Washington-based firm called the Lincoln Group to pay Iraqi newspapers thousands of dollars to publish pro-American articles, written by the U.S. military. In 2009 it was revealed that the Pentagon hired controversial PR firm Rendon to monitor journalists embedded within the U.S. military to see whether they were covering their missions in a positive way.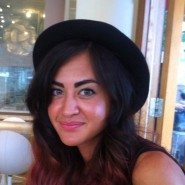 Emma Von Zeipel is a staff writer at Law Street Media. She is originally from one of the islands of Stockholm, Sweden. After working for Democratic Voice of Burma in Thailand, she ended up in New York City. She has a BA in journalism from Stockholm University and is passionate about human rights, good books, horses, and European chocolate. Contact Emma at EVonZeipel@LawStreetMedia.com.