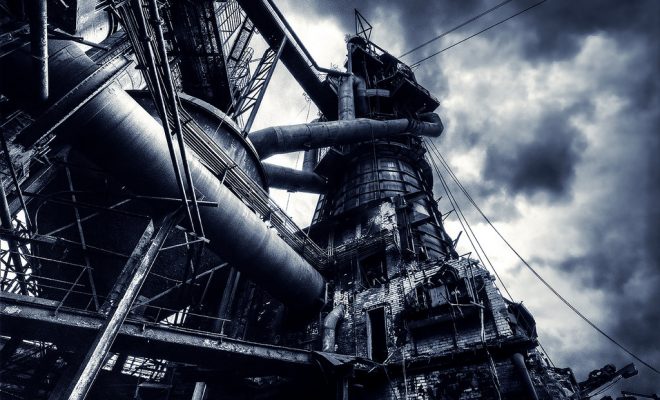 Image Courtesy of George Corbin; License: (CC BY 2.0)
Politics
Is Trump About to Start a Trade War with China?
By
|
President Donald Trump is considering taking punitive action against China for its trade practices and its inability to reign in North Korea, three senior administration officials told Reuters.  Commerce Secretary Wilbur Ross could announce tariffs against Chinese steel as soon as this week, along with the results of an departmental probe into steel imports. Some analysts worry that such a move could spark a trade war between the world's two largest economic powers.
In April, Trump released a memo directing Ross to conduct a review of "unfair trade practices and other abuses." The memo added:
In the case of steel, both the United States and global markets for steel products are distorted by large volumes of excess capacity–much of which results from foreign government subsidies and other unfair practices.
On the campaign trail, Trump repeatedly inveighed against Beijing's trade practices, accusing it of dumping steel and manipulating its currency. But in April, after a warm meeting with Chinese President Xi Jinping, Trump walked back his harsh language. Placing his faith in China's ability to influence North Korea–a near-nuclear power that relies heavily on trade with China–Trump admitted that China is not a currency manipulator.
Trump is reportedly upset with Beijing over its lack of progress on North Korea. The insulated country continues to test medium and intermediate-range ballistic missiles, and is inching toward having the capability to strike the coastal U.S. with a nuclear-tipped missile. North Korea has balked at negotiation attempts by South Korea's new president, and has shown no signs it's willing to scale back its nuclear ambitions.
Last week, Trump sent out an ominous tweet that seemed to signal further actions against China might be on the horizon:
While I greatly appreciate the efforts of President Xi & China to help with North Korea, it has not worked out. At least I know China tried!

— Donald J. Trump (@realDonaldTrump) June 20, 2017
Steel stocks rose Tuesday in anticipation of Trump's potential actions against China.
"They did a little, not a lot," one of the White House officials told Reuters, referring to China's efforts to curtail North Korea. "And if he's not going to get what he needs on that, he needs to move ahead on his broader agenda on trade and on North Korea."